$100K gift from Sunderland Foundation helps fund ACML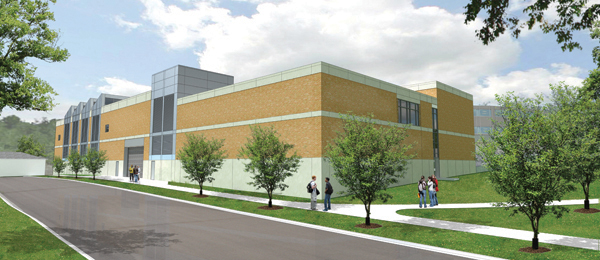 The Sunderland Foundation, the charitable arm of Overland Park, Kan., based Ash Grove Cement Co., donated $100,000 to Missouri S&T to support construction of the planned Advanced Construction and Materials Laboratory (ACML).
The laboratory will provide 12,600 square feet of research space for developing and testing new construction materials and methods.
"Infrastructure is the foundation that connects the nation's businesses, communities and people, driving our economy and improving our quality of life," says Kamal H. Khayat, lab director and the Vernon and Maralee Jones Professor of Civil Engineering at Missouri S&T. "The Advanced Construction and Materials Lab will help us realize our long-term vision of developing safer, more durable and longer-lasting civil infrastructure."
The ACML will also support Missouri S&T's Advanced Materials for Sustainable Infrastructure signature area. More than 35 pieces of testing equipment currently scattered across campus and at the Hy Point Industrial Park will be consolidated into the new research space.
Funding is still needed to complete the lab construction, and donors can double their support through dollar-for-dollar matching funds provided by a $3 million gift from the estate of the late James A. Heidman, CE'65.
For more information on the ACML, contact Sue Wallace, associate director of advancement, at 573-466-3302, or wallacesue@mst.edu.