Sponsler shines in pool, classroom
Missouri S&T swimmer Keith Sponsler, who earned 17 All-America honors and a pair of Academic All-America awards during his four-year career, was awarded a 2016 Richard F. Scharf Paragon Award by the Great Lakes Valley Conference.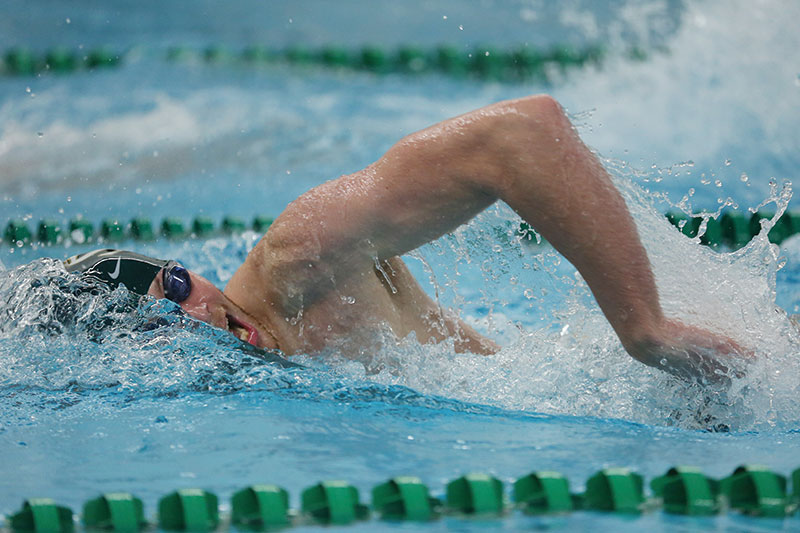 Sponsler, NucE'16, is the fourth student-athlete to earn the award since S&T joined the conference in 2005.
During the 2015-16 season, Sponsler — a recipient of the Gale Bullman Award — won five GLVC championships. He had league records in the 50-yard freestyle and the 200-yard freestyle. He also won the 100-yard freestyle, 400-yard freestyle relay and 800-yard freestyle relay.
At the NCAA Division II Championships, Sponsler earned All-America honors by placing seventh in the 100- and 200-yard freestyle and as part of all three freestyle relays.
He was an All-GLVC honoree in each of the last three seasons and the league's Swimmer of the Year in 2015.
The Paragon Award is awarded annually to one male and one female student-athlete in the conference, based upon academic excellence, athletic ability and achievement, character and leadership.