Just as a stone tossed into a lake can create ripples that turn into waves, so too can a single, well-placed gift make an impact greater than its initial intent.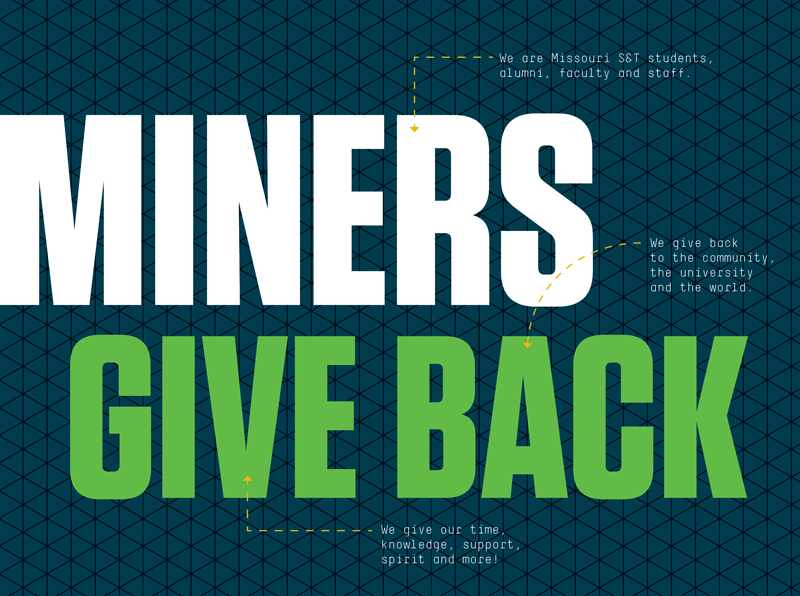 Consider the impact of a single donation from the V.H. McNutt Foundation. More than 30 years ago, the foundation, set up to manage the estate of mining entrepreneur Vachel H. McNutt, MinE 1910, MS MinE 1912, provided funds to support construction of V.H. McNutt Hall. The building project would bring Missouri S&T's mineral science and engineering programs under one roof.
The dream of McNutt Hall became a reality in the mid-1980s. Gary Havener, Math'62, attended the dedication ceremony. Inspired by the magnificence of the new building, he was also saddened that its namesake was not alive to see what his gift helped create. So Havener decided that he would make his gift while he was still around to see the impact. Some 20 years later, his donation for a student center on campus led to construction of the Havener Center, which today is a focal point for student and community activity.
Less than a decade later, the ripple gained momentum when James E. Bertelsmeyer, ChE'66, decided to donate funds toward construction of the new chemical and biochemical engineering building that bears his name. During the dedication ceremony for Bertelsmeyer Hall in October 2014, Bertelsmeyer identified Havener as "my inspiration to make this contribution now rather than fund it in my will."
Perhaps some graduate who heard Bertelsmeyer's words during that ceremony will be the next to support a major campus project.
But Miners don't need to name a building to have a big impact. Alumni across the globe are making a difference through their gifts of time, financial support or expertise. No matter the size of the gift or type of cause, Miners express their generosity in many ways.
They give to their communities and service clubs. They give to religious and charitable organizations. They give to offer hope to others.
Read on to learn about the impact of Miners who give, and the many ways their generosity has a ripple effect on the world around them.