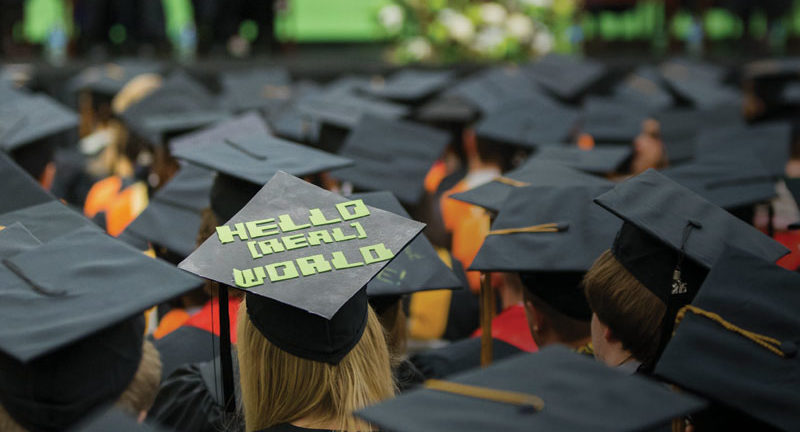 The first program a computer science student writes outputs the message "Hello world" on a display device. It's designed to teach basic syntax for constructing a working program. Now finished with her degree, this computer science graduate, pictured during December 2015 commencement ceremonies, is ready for the "real" world.
By the numbers
517 – Graduates during the morning commencement ceremony for graduate candidates and undergraduates in arts, sciences and business programs.
376 – Graduates during the afternoon commencement ceremony for undergraduate engineering candidates.
98 – Number of cum laude honors.
87 – Number of magna cum laude honors.
55– Number of summa cum laude honors.
63 – Number of degree programs with graduates.