Academies in action: answering the call to lead and serve
They are trusted advisors and true believers, stakeholders and sounding boards, investors and advocates — and most of all proud Miners. Who are these champions? They're members of Missouri S&T's eight academies, and they're using their superpowers to make a difference.
"Academy members are a passionate force for positive change," says Joan Nesbitt, vice chancellor for university advancement. "Their work goes well beyond financial support. As industry leaders, they advance the university's strategic plan by serving as an invaluable sounding board for academic departments and their faculty and students."
Whether they are advising department chairs, visiting classes as guest speakers, fundraising for priority projects, cheering for student-athletes or endowing scholarships, academy members personify Miner pride in action — and the power of partnership.
"They are hardworking champions who wear many hats," says Lea-Ann Morton, assistant vice chancellor for university advancement. "They bring expertise and vision to the departments they serve. I've never seen anything quite like academies at other universities. They are more than honorary or donor groups. Academy members are engaged at a very personal level."
Here's an overview of Missouri S&T's eight academies and how they are answering the call to lead and serve.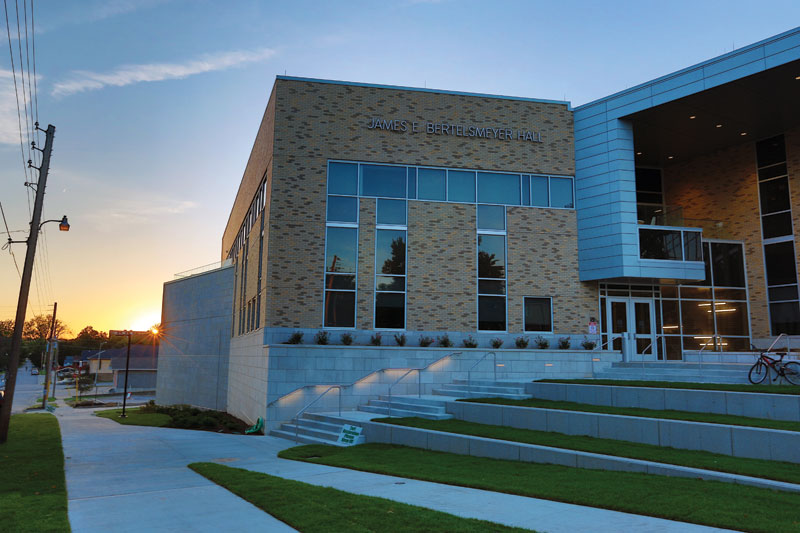 Academy of Chemical Engineers
Founded: 1996
A 68,500-square-foot testament to the dedication of this academy stands at 11th and State streets: James E. Bertelsmeyer Hall. Academy members were instrumental to raising the roof on this $22.3 million facility with contributions totaling $7.5 million. They also champion research and experiential learning through their support of graduate teaching assistantships and the Chem-E-Car team. You'll find academy members mentoring students, hiring graduates and advising the department on everything from accreditation to technology transfer.
---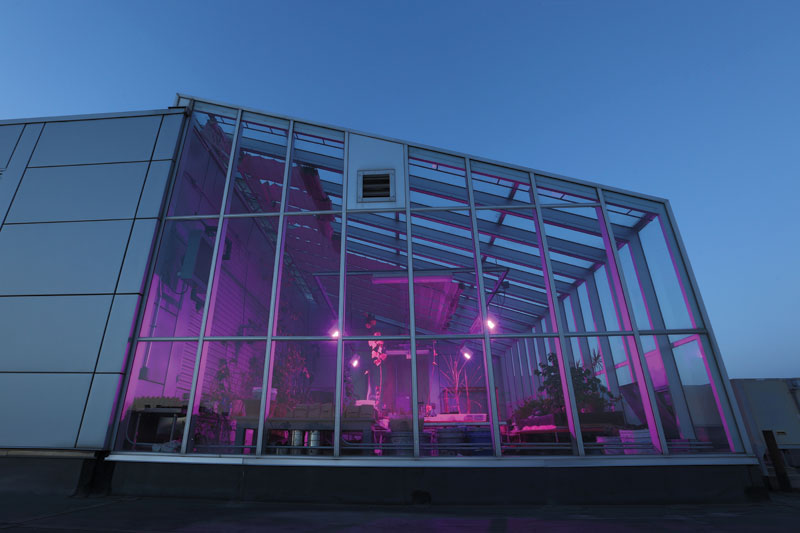 Academy of Civil Engineers
Founded: 1972
The members of Missouri S&T's oldest academy have been building bright futures for more than 40 years. From high-bay and hydraulics labs to advanced construction materials testing, academy members have kept the department at the leading edge of experiential learning, research and technology transfer. Academy members were instrumental supporters of the $22 million, 143-square-foot addition to
Butler-Carlton Civil Engineering Hall in 2003. They were also visionary contributors to the 23,000-square-foot Student Design and Experiential Learning Center dedicated in 2011.
---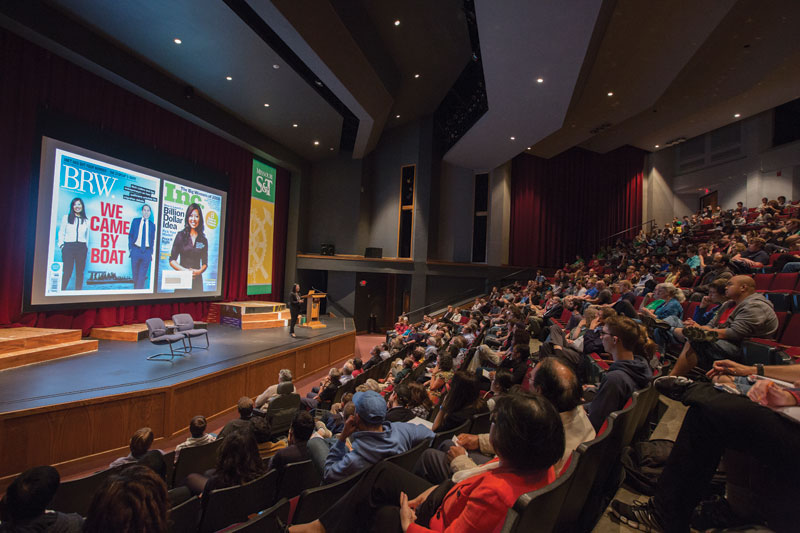 Academy of Computer Science
Founded: 2003
Making history at the frontier of a technological revolution takes vision. Although the academy didn't exist 50 years ago when the computer science department was founded, members stepped forward in October 2015 to make the department's Golden Jubilee a landmark event. Academy members are also advisors and industry partners committed to advancing computing and other technologies through interdisciplinary research hubs such as Missouri S&T's Smart Living signature area.
---
Academy of Electrical and Computer Engineering
Founded: 1980
Academy members have provided wisdom and leadership for more than three decades. In 2013, they embraced Missouri S&T's "20/20 Challenge" by leveraging state matching funds with private contributions to endow needs-based scholarships. The academy established two new scholarships, adding to a legacy that already includes a number of endowed scholarships and a lab equipment fund. Members also advise the department on curriculum and experiential learning opportunities, now a university requirement for all undergraduates.
---
Academy of Engineering Management
Founded: 2005
Following a 2009 brainstorming session on how to make a bigger difference, this academy established a formal mentoring program. Today, approximately 20 academy members are partnered with students seeking professional perspective. Academy members also have established scholarship endowments, including a needs-based scholarship funded in response to S&T's "20/20 Challenge." They continue to serve as guest lecturers, assist the department with accreditation — and raise awareness of the business side of engineering.
---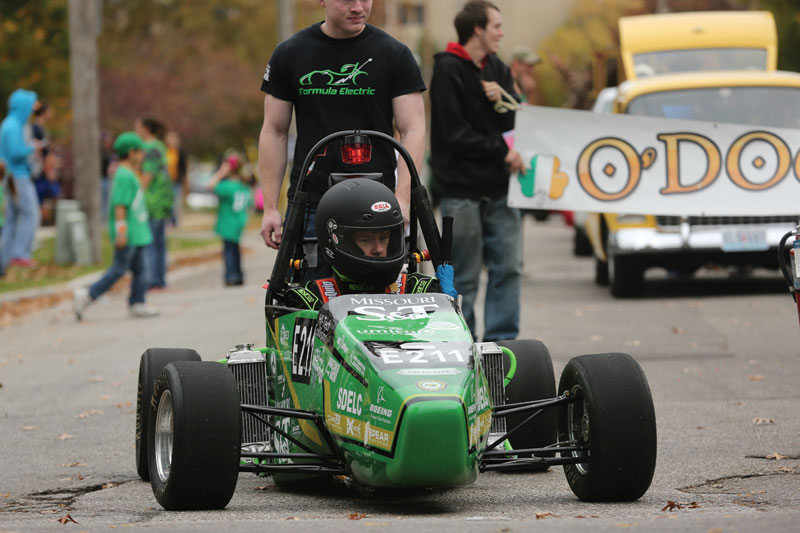 Academy of Mechanical and Aerospace Engineers
Founded: 1995
Strengthening experiential learning has been a priority for this academy since its inception. Toomey Hall's exceptional labs are a testament to that. Academy members were instrumental to the construction of the Fluid Dynamics, Gas Turbine, and Dynamics and Control labs. This year, construction on a Kinematics, Kinetics and Power of Mechanical Systems lab began with funding from Nucor-Yamato Steel Co. The academy also supports scholarships, graduate teaching awards – and innovation. Every year, student design teams are invited to present proposals in a competition for funding.
---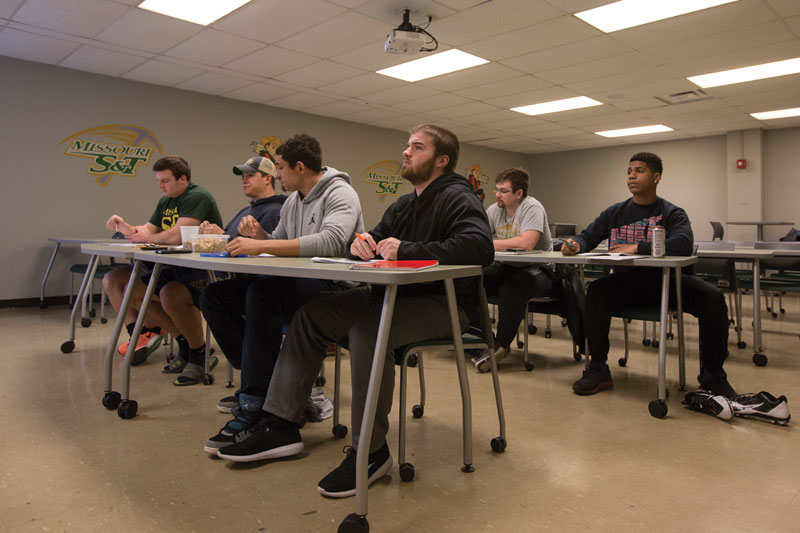 Academy of Miner Athletics
Founded: 2011
Whether they are cheering for student-athletes in competition or the classroom, there is no more dedicated group of supporters. These former Miner athletes serve as advisors to the athletic director and mentors to student-athletes. Their generosity impacts every area of the department, from scholarships to equipment. Academy members also have helped to fund many enhancements in the Gale Bullman Building, including renovations to the room used for team meetings, film reviews and study halls.
---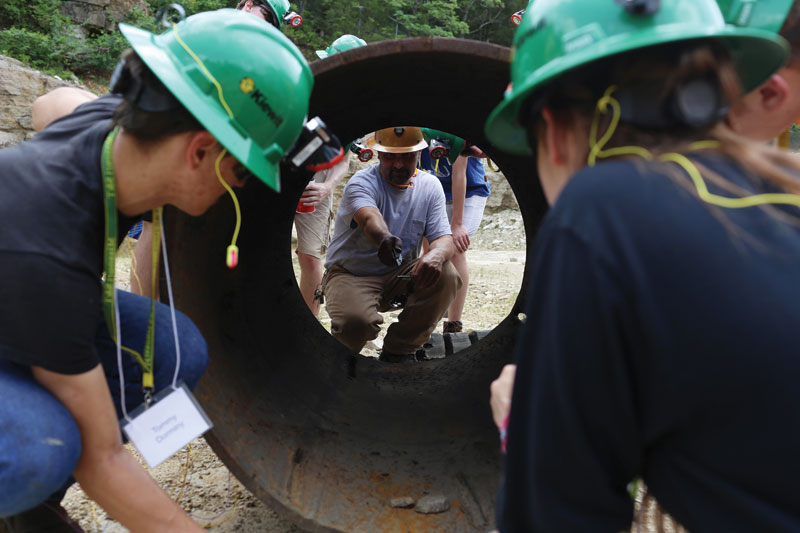 Academy of Mines and Metallurgy
Founded: 1995
From explosives camps and geologic field studies to irradiation research, academy members are making a difference. They serve as advisors to three departments: materials science and engineering, mining and nuclear engineering, and geosciences and geological and petroleum engineering. They encourage future Miners by supporting summer programs for high school students. They award scholarships to students selected by their peers. They fund faculty awards recognizing early-career and senior scholars. And more than a few have ventured into the Haunted Mine to support this popular Halloween fundraiser benefitting student organizations.