'Tis the season: Show your pride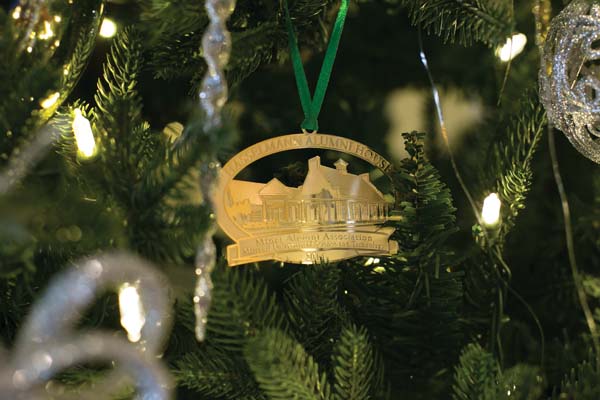 The Miner Alumni Association began a new tradition last year by creating a commemorative ornament series that celebrates the Miner spirit and pays tribute to campus landmarks. In 2014, the association launched the ornament series with Hasselmann Alumni House, the new home for alumni. The 2015 ornament will feature the Chancellor's Residence. Constructed in 1889 as a student residence, the building became the home of our university leader in 1905.
The 3-inch, brass lacquered ornaments are not available for purchase in stores and were specifically designed for the Miner Alumni Association. Ornaments are $10. All proceeds go to promote Missouri S&T alumni and student programming.
For more information and to order, visit mineralumni.com/ornament.