S&T grad is off and running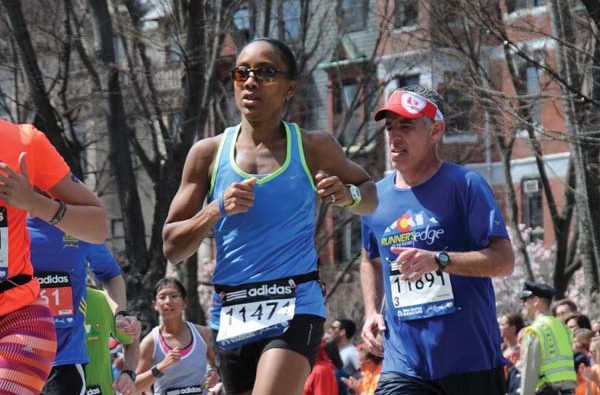 Tyronna Johnson's passion for running has taken her across the U.S. and around the world, from New York to Chicago and London to Tokyo. Johnson, ChE'90, races in the Abbot World Marathon Majors series that takes place in big cities around the world.
In her first marathon in 2001 in Chicago, she finished in 5:03. Her best was in 2015 with a 3:22.32 in the London Marathon.
Johnson has run 19 marathons so far. She's also raced in 27 half-marathons and more 20Ks, 10-milers, 15Ks, 10Ks and 5Ks than she can count.
"I love that running is somewhat of an ageless sport," she says. "I continue to improve upon my marathon times 14 years after my first marathon."