Matt Coco: stepping up to deliver a dream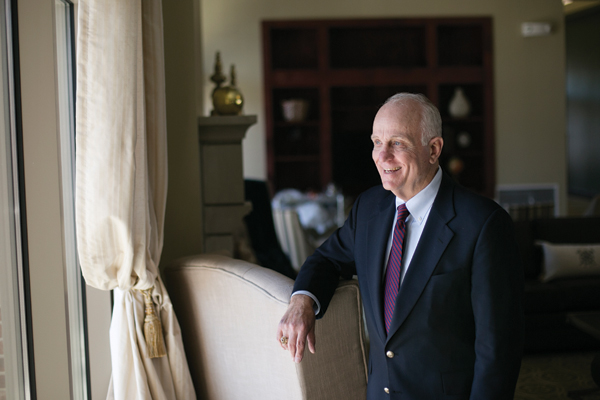 Matt Coco, CE'66, remembers the first meeting nearly a decade ago as if it were yesterday. He and other past presidents of the Miner Alumni Association had gathered to discuss a major project — a campus home for the association. "We talked about what a huge undertaking it would be," Coco says. "Then they all looked at me because I was the only one in the construction business."
Turns out, they were looking at the right man.
When the alumni association dedicated the 12,500-square-foot Hasselmann Alumni House this past March, all eyes were on Coco again, this time to recognize his leadership in overseeing construction of the largest project in association history.
"If there was ever the right person in the right place at the right time, it was Matt Coco," says Darlene Ramsay, MetE'84, assistant vice chancellor for alumni relations and advancement services and executive vice president of the Miner Alumni Association. "Many individuals put their heart and soul into this project, but Matt made it his full-time job — without any compensation except our everlasting gratitude."
An emeritus member of the Missouri S&T Board of Trustees and former alumni association president, Coco retired from St. Louis-based Alberici Constructors in 2006 as vice president of the building division after nearly four decades with the company. That same year, the steering committee for the new alumni house started meeting — and Coco was off and running on his next project.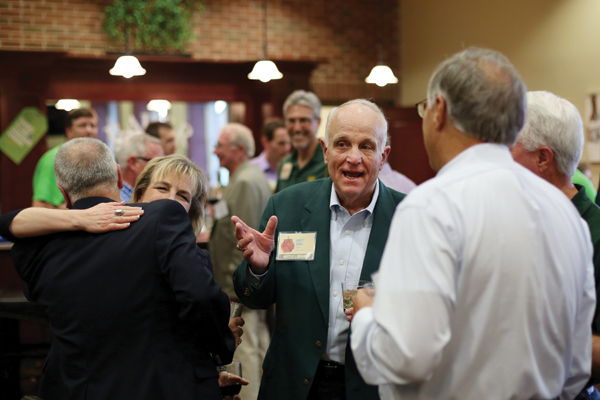 Over the next nine years, he logged thousands of miles between St. Louis and Rolla, attended hundreds of meetings, and oversaw every detail of the project — "except selecting colors." From site selection to contractor bids to 14 months of construction, he was at the helm of the project as the pro bono construction manager.
"Matt was a staunch supporter of this project from day one," says Steve Rector, PetE'72, MS PetE'73, chair of the alumni association board's finance committee. "He was the visionary who never doubted what this house would mean to alumni."
In recognition of his service, the alumni association contributed funding to name the Kathleen and Matteo Coco Great Room for Coco and his late wife. "I was very surprised and honored," says Coco. "I had a strong personal interest in this project because it was so important to alumni. To be honest, it was almost like building my own house."
"What Matt did for the alumni association, and by extension the university, cannot be overstated," says Joan Nesbitt, vice chancellor for university advancement. "Against all odds, he kept the project moving forward, many times by sheer force of will. His level of service is rare, and the project could not have been completed without his devotion."
So what does a man who just completed a major construction project do with his free time? He takes on another project. For the past year, this Phi Kappa Theta alumnus has been overseeing construction of the fraternity's new house, which was completed this summer with a projected mid-August move-in date.
"I guess you could call it my busman's holiday," says Coco.