Kicking off college life in KC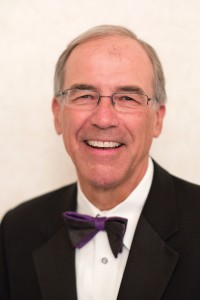 At the end of the summer, incoming Missouri S&T freshmen, current students and their families living in the Kansas City area will join alumni and members of some of S&T's student design teams — complete with their creations — on Jim Foil's front lawn. For years Foil, CE'74, MS CE'75, has hosted one of the most successful Student Send-Off Picnics. Missouri S&T Magazine staff asked him why he does it.

Why is your picnic so popular?
"We have a really good group of alums and their families that help put the event on and the design teams turn out with great displays that go up in our yard and our neighbor's yard. Those displays attract lots of attention! The K.C. area also has a healthy population of incoming students, and we're distant enough from Rolla that the students and their families appreciate the connections they make with each other, the faculty and current students, and our alums."
Why is staying engaged with the alumni association important to you?
"Involvement and support of the alumni association is one of the best ways for me and my wife to give a little bit back to the school that gave me the tools to enjoy a great professional career and allowed our family to enjoy a good life. It gives us several ways to hopefully help the students that are coming to or are now attending S&T. We have made some great friendships, and we enjoy those connections immensely."
Anything else you would you like to share with fellow Miners?
"If you haven't participated in an alumni event in your area or in Rolla, put it on your list of things to do. There are really cool things happening at Missouri S&T, and you might be surprised how much a little effort from you can contribute to current and future students."