Home sweet home: Hasselmann Alumni House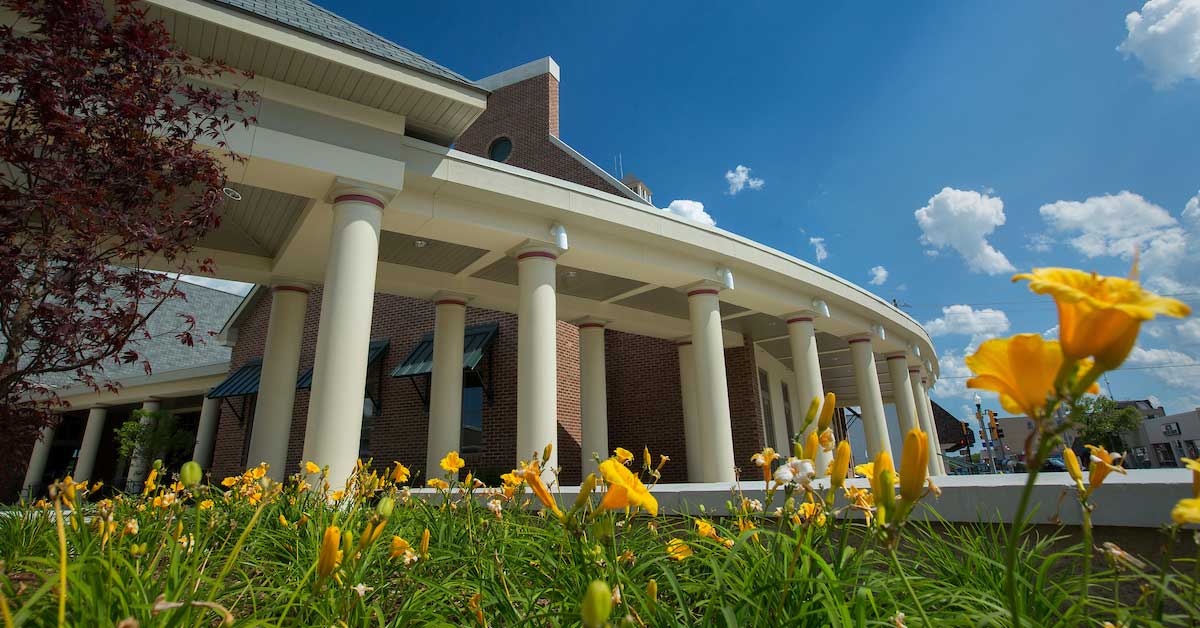 After 141 years of makeshift meeting space and office migration, Miner alumni finally have a home of their own on campus. The dedication of Hasselmann Alumni House in March planted the permanent roots of home ownership for the first time in Miner Alumni Association history.
"Every family needs a place to call home," says Darlene Ramsay, MetE'84, assistant vice chancellor for alumni relations and advancement services and executive vice president of the Miner Alumni Association. "Now, more than 57,000 Miners have a home for reunions, celebrations, meetings — and just plain taking it easy with friends."
Building
a legacy
Miner alumni have been meeting — and making a difference — ever since John Pack, John Gill and Gustavus Duncan gathered in 1874 as the first graduates of the Missouri School of Mines.
MSM alumni began building a network in the late 19th century, but the alumni association was not officially established until 1921 — the 50th anniversary of the school's first classes. The association was entirely volunteer-run out of the homes of alumni for the first 25 years.
In 1946, the Miner Alumni Association celebrated two milestones: incorporation and its first campus office — on the third floor of "Old Met," the Metallurgy Building known today as the Interdisciplinary Engineering Building. Seven years later, Francis "Ike" Edwards became the association's first paid director, a position he held until 1975, when he was succeeded by Frank Mackaman.
Over the past 70 years, the alumni association office has had many temporary homes: Harris Hall, the second floor of a pool hall on 8th Street, Castleman Hall and the former home of Key Sport Shop (later the Student Health Services Center) — a temporary location while Hasselmann Alumni House was under construction. There were even rumors that the association operated out of a closet in Centennial Hall.
Now, for the first time in history, Miners have a permanent home. "We are here at last," said Miner Alumni Association President Rich Eimer, EE'71, during the dedication ceremony. "The association has celebrated many banner days, but this one is particularly meaningful because we are finally homeowners on the best corner in town."
Shaping the future
In 2006, a committee of current and former alumni association presidents met to discuss the feasibility of raising funds for an alumni house. Over the next nine years, their vision went from dream to drawing board to a dedication ceremony attended by hundreds of Miners in full St. Pat's regalia.
The alumni, friends, corporations and foundations that raised the roof on Hasselmann Alumni House are recognized on these pages. The Miner Alumni Association is also deeply grateful to the university and Chancellor Cheryl B. Schrader for supporting this project with funds from the estates of Karl Hasselmann, MinE'25, and Beverly Koeppel, EE'38.
"This morning we shine the spotlight on what built this house," Schrader said at the dedication. "It was more than shovels, saws, hammers and hard work — although there was plenty of that. What built this house was the abiding power of friendship, the vision of dedicated leaders and the spirit of giving."