Meghan (Donnellan) Nelson, BSci'05, and her husband, Ryan, love Legos. The couple's company, MR Brick Designer, has sold hundreds of Lego clocks, business card holders, lamps and commissioned pieces from their website MRBrickDesigner.com.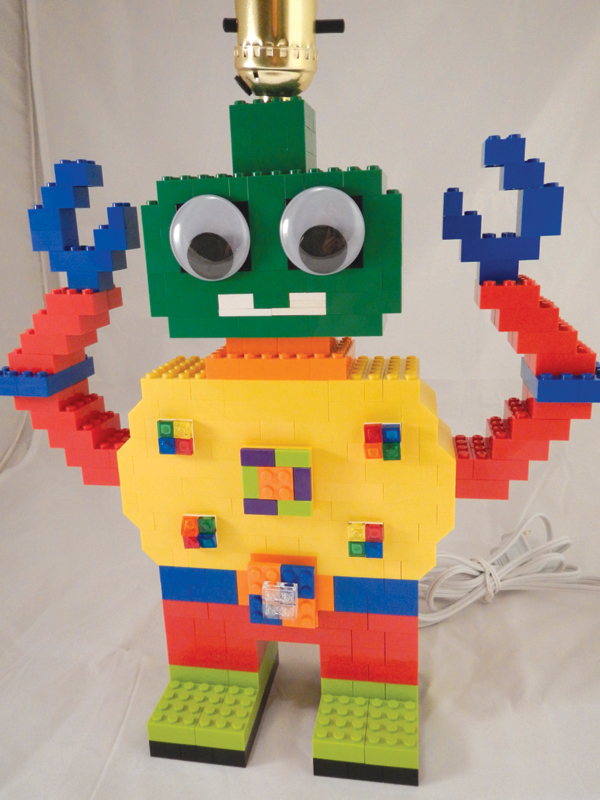 The Nelsons founded MR Brick Designer 2 1/2 years ago, and it has grown from an offering of three Lego items to over 200. Now they also take commission orders for outlandish creations such as a 3-foot wine bottle Meghan made for a liquor promoter.
Last summer, they waived the rights to reproduce images of one of their clocks to Warner Bros. for use in The LEGO Movie. They haven't noticed their clock in the film, but they are hoping it may appear in the upcoming sequel.