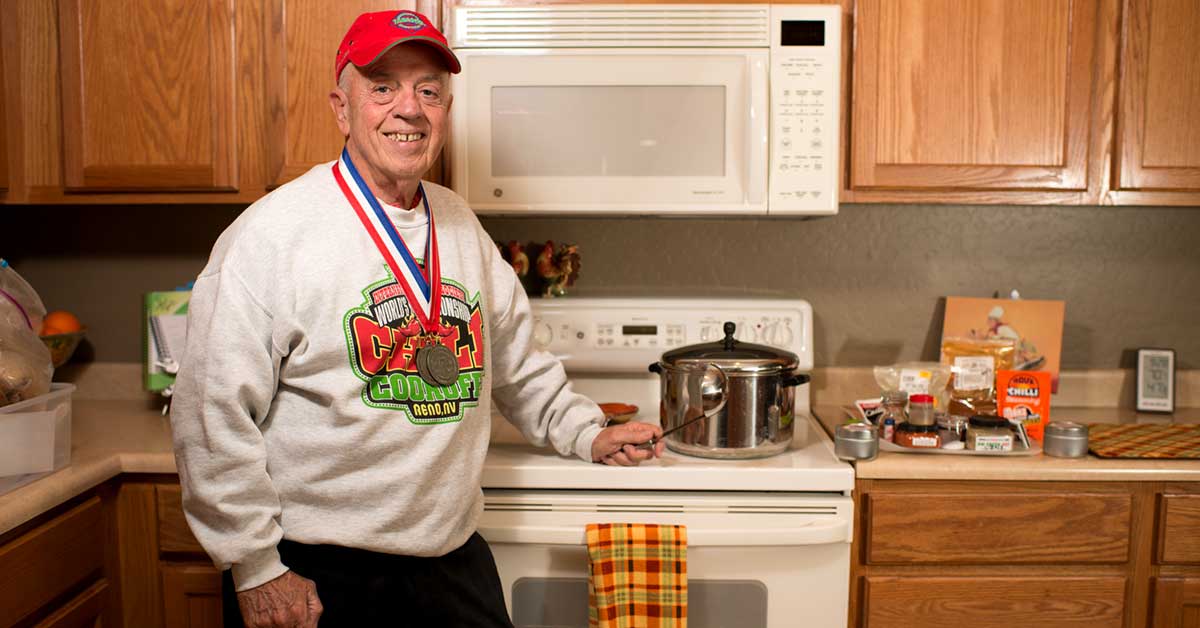 Larry Eastep, CE'69, MS CE'76, started cooking chili competitively in the early '90s. He competes five to 10 times a year, making everything from traditional red chili to chili verde and salsa in 18 states and Canada. Eastep is considered a Grand Master Cook by the International Chili Society (ICS).
The major sanctioning organization for chili cook-offs, the ICS began in 1967 when founder Carroll Shelby, an engineer and developer of the Shelby Cobra Mustang, started a chili cook-off with a group of friends. Today, the ICS sponsors over 200 competitions a year.
This past fall, Eastep's red chili recipe won the Central States Regional in Illinois to qualify for the ICS World Championship, where he will face over 140 competitors.
"Good chili is as much about the process as it is about the ingredients," says Eastep, who also cooks chili for charitable events. "The secret is keeping it simple. When I read complex recipes with lots of ingredients I just chuckle, because that's not chili."
Eastep retired from the Illinois Environmental Protection Agency in 2005. He is an independent environmental consultant specializing in contamination remediation.