Enrollment record breaker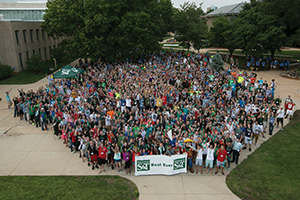 For the second year in a row, Missouri S&T enrolled a record number of students this fall.
At the official fourth-week count, 8,642 students were enrolled, breaking last fall's record of 8,130. The previous record of 7,795 was set in fall 1982.
The number of female students increased by 6.3 percent over fall 2013 to an all-time high of 1,955.