Wow. Much April. So Fools'. Very Doge.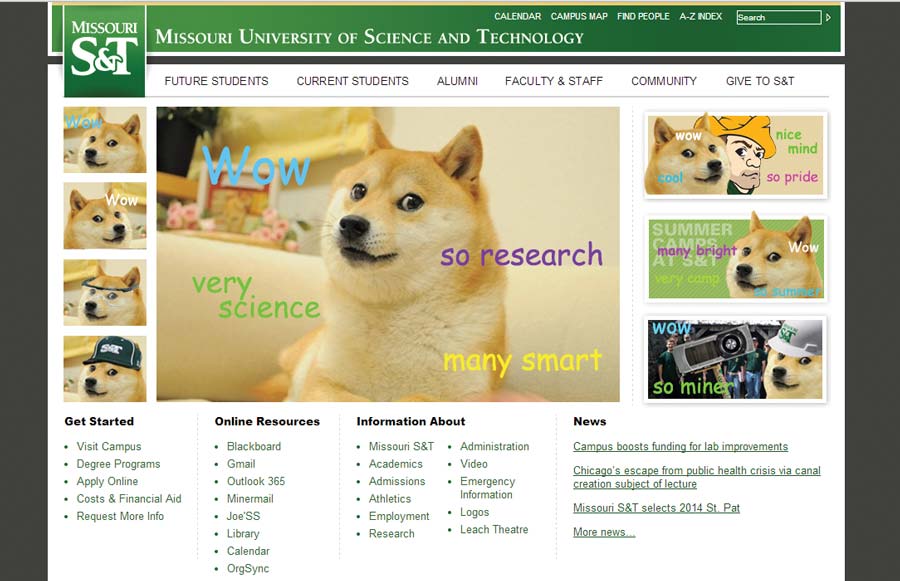 For one day in April, Missouri S&T became an Internet sensation when Doge, a Shiba Inu dog known for its raised eyebrows and captioned internal monologues, took over the university website.
Doge (pronounced dohj) gained popularity as an Internet meme. The Shiba Inu is even popular on Twitter now, as @DogeTheDog.
Missouri S&T announced the takeover on Twitter and Facebook, and the response was overwhelming. WIRED magazine even declared, "Missouri University of Science and Technology just won April Fool's Day."