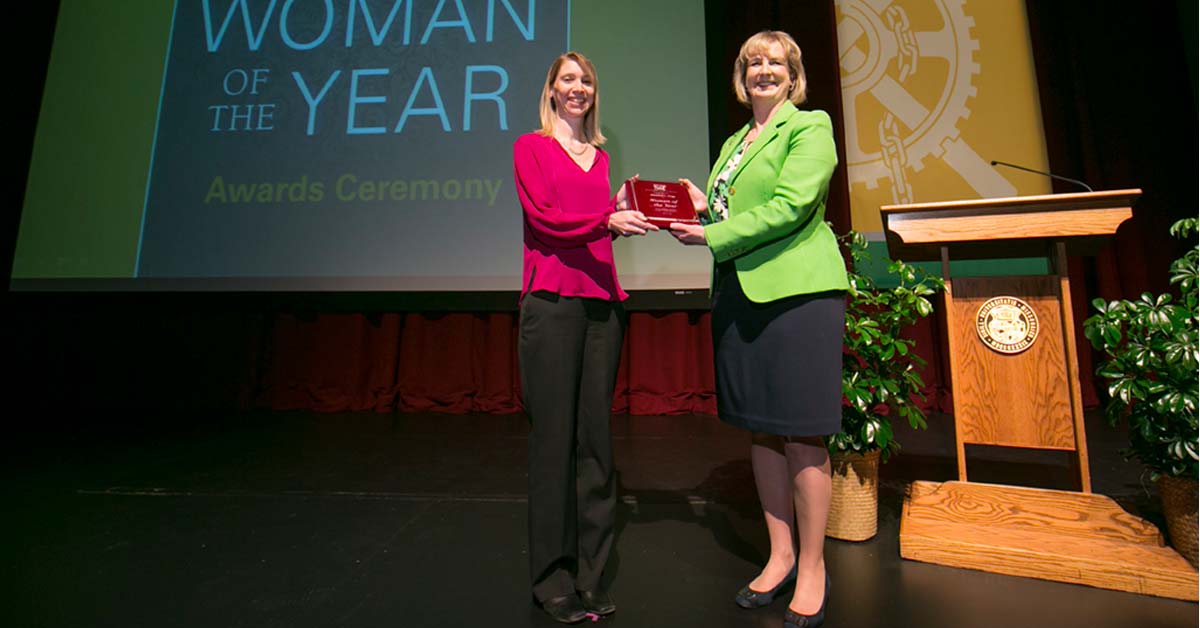 Shannon Fogg, associate professor of history and political science, was named 2014 Woman of the Year at a Philanthropy Month ceremony on April 23.
"Dr. Fogg's presence on this campus has been an enormous support and inspiration for me and for women faculty in many ways," wrote one of her nominators. "She perfectly, and gracefully, models the values that demonstrate why women's contributions to this campus are so important and the values this Woman of the Year Award represents."
Fogg joined the faculty in 2004. She has demonstrated dedication to student learning and campus diversity, by working to improve the climate for women through participation in service activities like student advising, faculty mentoring and service on campus committees. She has taught more than 40 sections of 11 courses, including seven new courses.
This is the 18th year for the award, which is funded by Cynthia Tang, Econ'85, founder and former chair of Insight Industries Inc.