Tony Kaczmarek: Touchdown for student health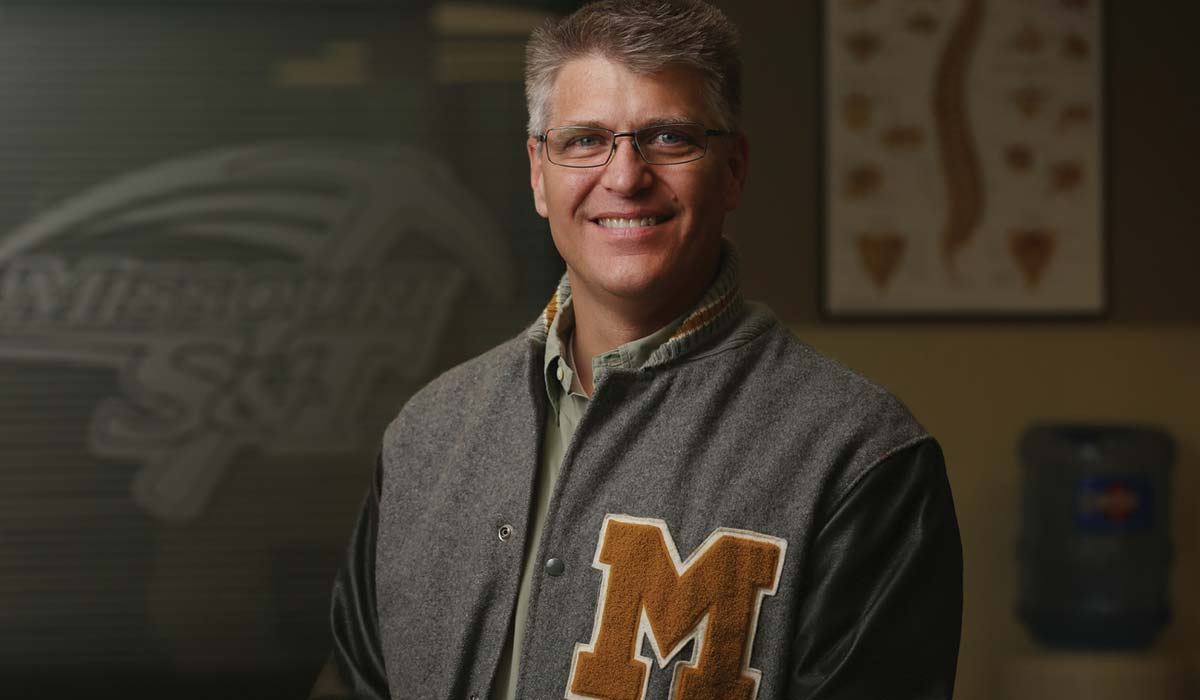 When Missouri S&T upgraded its Student Health Services Center four years ago, former Miner football player and Rolla physician Dr. Tony Kaczmarek, LSci'87, saw an opportunity to improve the facility for Missouri S&T's current student-athletes.
Kaczmarek and his wife, Julie, a registered nurse, gave $100,000 to Missouri S&T to upgrade the university's athletic training facilities and establish the Kaczmarek Sports Medicine Center, located across the street from Allgood-Bailey Stadium.
"Missouri S&T gave me the foundation that allowed me to be successful," says Kaczmarek. "As a former student-athlete, I believe academics and athletics are crucial to the development of mental maturity. Getting involved with the athletic training center was a chance for me to give back to the university and its student-athletes."
Kaczmarek, the president and owner of Central Missouri Urology Clinic, was an all-conference football player for the Miners from 1983-86 under the late Charlie Finley, who recruited him following his high school career in Salem, Mo. Kaczmarek had planned to go into the medical field and knew Missouri S&T had a high medical school placement rate.
Kaczmarek credits a few of his professors, coaches and fellow students with helping him succeed in college.
Biological sciences faculty members Nord Gale, Curators' Teaching Professor emeritus, and Roger Brown, Chancellor's Professor, "went above and beyond to help me recognize my potential," he says. Finley and the late Bud Mercier, position coach for Miner defensive backs, "made a boy into a man."
"They assisted me in striving for excellence," Kaczmarek says. "None of my achievements at Missouri S&T were done on my own. They were done with the help of others."
While he is pleased with the current sports medicine program at Missouri S&T, Kaczmarek sees room for future improvement.
"I would like to see a full rehabilitation service for student athletes," he says. "Currently, we are able to prevent and treat injuries and get the student-athletes back in the game. But we need services for rehab after the initial injury."