Steve Parks: 'failure is just feedback'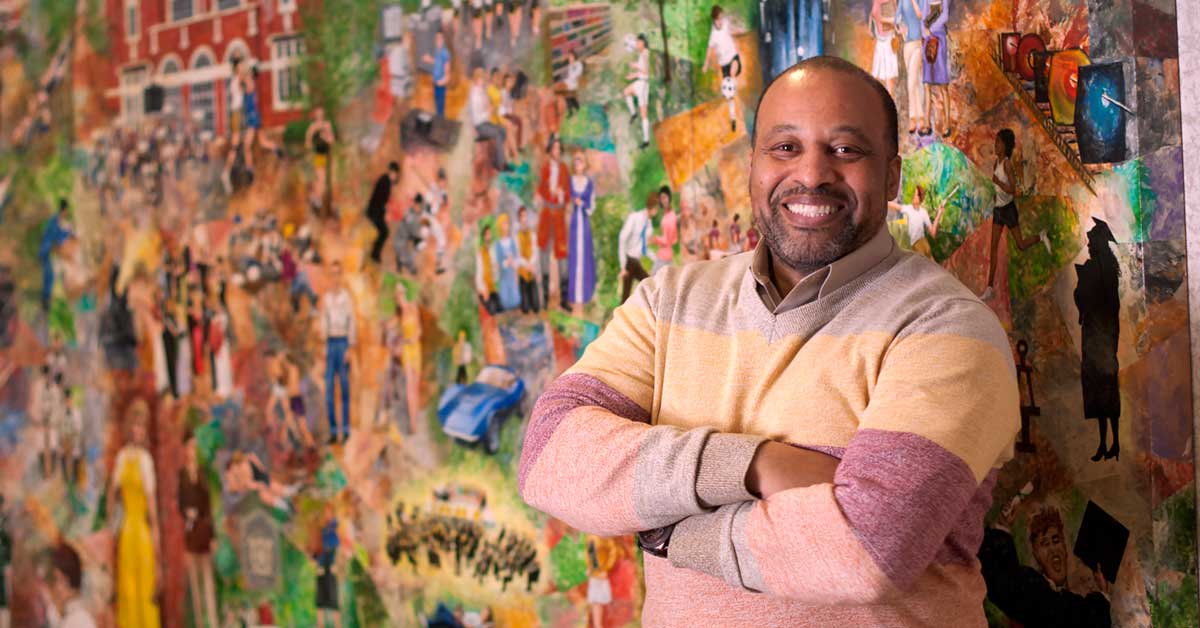 Steve Parks, EMgt'82, wants Missouri S&T students to discover who they are much earlier than he did.
One of the first graduates of S&T's Minority Engineering Program, Parks says he felt like an outsider when he came to the university. At least two instructors told him that he wouldn't graduate.
"That's when I decided, whatever it took, I was going to find a way. I tell students, don't set out to prove yourself to someone else — set out to improve yourself."
Now director of diversity for Ameren Corp. in St. Louis, Parks regularly returns to campus to interact with students. He talks to them about subjects like the importance of having a mentor and sponsor, and having the right mindset about failure.
"Failure is just feedback," he tells them. "It just tells you it didn't work this time, so try something else."
Parks cautions students to give praise little credence. "If someone says you're good at something, you'll believe it. Then an opportunity may come along that you won't take — you won't even try because you don't want to ruin this perception of being 'good,'" he says. "If you just change your perception of failure, you can take chances. You can fail, without being a 'failure.'
"I just don't want students to allow others to direct their lives like I did," he says. He hopes they look at themselves to discover what they are meant to do. "I tell them, 'don't allow other people to take this special thing about you and treat it less than how it deserves to be treated,'" he says.
Now in its 40th year, the MEP was developed by professors and student representatives from the Association for Black Students to bring more minority students to the university through a scholarship program supported by industry. Today, the MEP mission is part of the office of student diversity, outreach and women's programs.
Parks earned an MBA from Fontbonne University, is a certified senior human resources professional, holds memberships in numerous professional organizations and serves on the Chancellor's Advisory Committee on African American Recruitment and Retention. He and his wife, Dee, have six children and five grandchildren.