Hasselmann Alumni House: making progress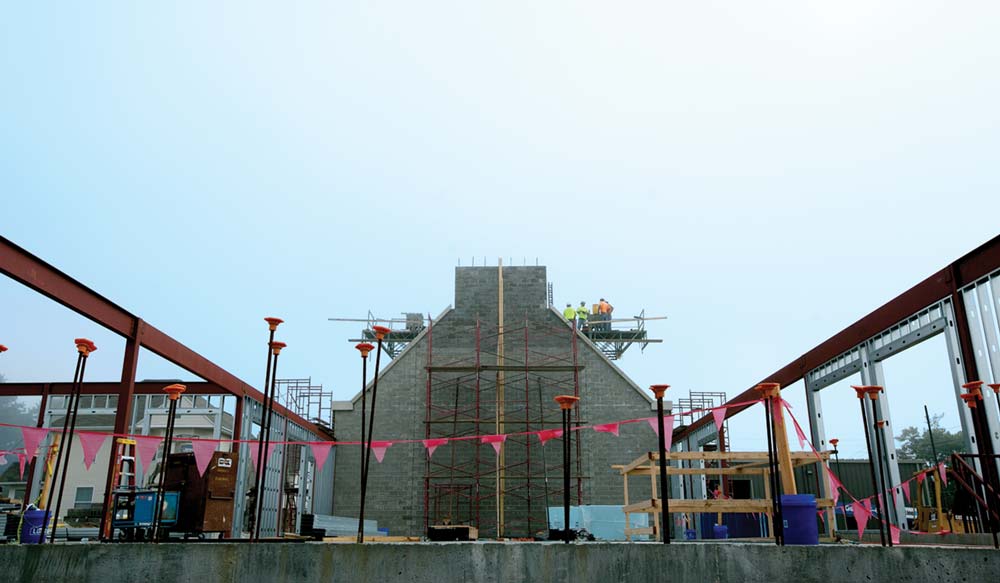 The Miner Alumni Association began construction on Hasselmann Alumni House in January and after some weather delays, wasted no time pouring the concrete foundation in April. Framing is now complete and workers have started the masonry work. You can watch the progress live at mineralumni.com/house.
Fundraising for the house continues and naming opportunities remain. The Koeppel Challenge, which offers a $1 match for every $2 donated, is still available for gifts of $25,000 or more. For more information, contact Darlene Ramsay, assistant vice chancellor for alumni relations and advancement services, at ramsayd@mst.edu or 573-341-4145.