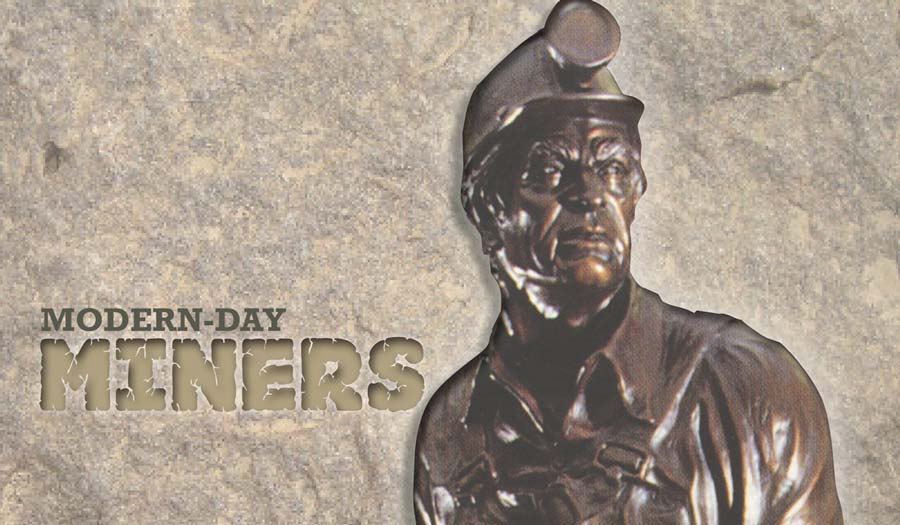 Yes, we're the Miners. For nearly 150 years, S&T alumni have been developing new ways to get to the metals, fossil fuels and other mineral resources society wants and needs.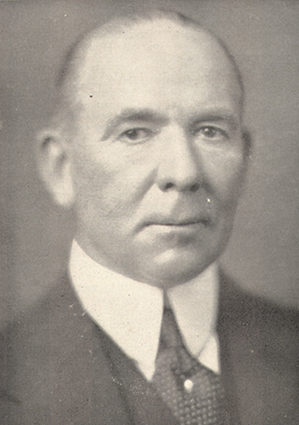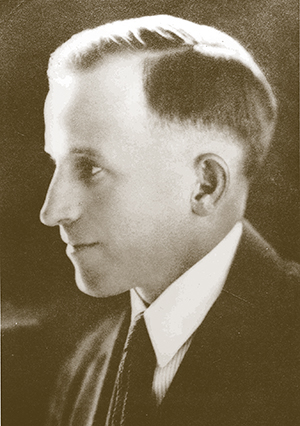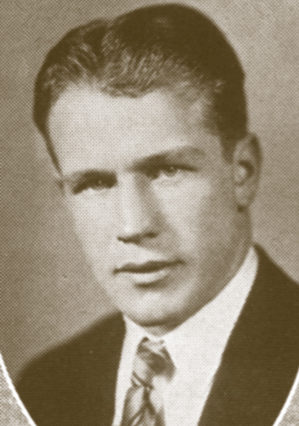 Early on, Daniel C. Jackling, MetE 1892, came up with the idea of using open-pit mining, steam shovels and railroad cars to access and remove low-grade copper from Utah's Bingham Canyon. Although many thought it was a waste of time, Jackling's low-cost solution revolutionized the industry.
Several years later, Vachel McNutt, MinE 1910, stumbled upon a massive deposit of potash near Carlsbad, N.M. It was the first time the agricultural fertilizer had been found in the Western Hemisphere, and it allowed U.S. farmers to use a local, rather than foreign, source.
And after discovering oil pools off the Texas coast, Karl Hasselmann, MinE'25, used innovative tools and techniques to create offshore drilling rigs to extract oil from the Gulf of Mexico.
These pioneers laid the groundwork for today's highly sought-after miners.
According to a January 2012 report by the Society of Mining, Metallurgy and Exploration (SME), the mining industry will need 78,000 new U.S. workers to replace retirees and to meet increasing demand for materials. But fewer universities are producing mining engineers.
"The number of universities in the U.S. with mining engineering programs has declined from 22 in the 1980s to just 14 today," says Samuel Frimpong, the Robert H. Quenon Chair of Mining Engineering at Missouri S&T. "That decrease puts a lot of pressure on schools — even small programs still have to teach the entire curriculum, but with fewer faculty."
Frimpong says that although many other schools have shown declining enrollment, the number of mining engineering students at Missouri S&T has gone up. "We used to be second or third in the country, but beginning in 2007, Missouri S&T became the largest school in the U.S. to produce mining engineers. And we still have room to grow," he says.
Missouri S&T's reputation for top-notch graduates led 13 companies to recruit mining and metallurgical engineering majors at this fall's Career Fair in September. And our graduates get the good jobs. In 2012-13, the average starting salary for S&T's mining engineering graduates was $66,348. For metallurgical engineering graduates, it was $63,306.
In addition to robust starting salaries, new mining technologies may also draw more students to the field. "Automation, collision avoidance, process control and tracking systems, and data warehousing and information technology applications are some of the advanced technologies now being used in the industry," says Frimpong.
Machines equipped with multiple sensors and cameras allow operators to monitor everything that goes on around them, reducing accidents and improving worker safety. Systems also monitor equipment performance, saving money by reducing downtime.
"A 400-ton truck costs between $4.5 million and $5 million. You need those trucks to be available," says Dianna Tickner, MinE'79, vice president of health, safety and the environment and project governance for Peabody Energy Corp., the world's largest private-sector coal company. "It's vital to spot problems early on, before there is catastrophic damage."
Jason Buenemann, MinE'02, agrees. A project coordinator with Kiewit who moved his family to Australia last year, Buenemann says his group uses Caterpillar's trademarked Cat MineStar System. "It gives us real-time feedback on equipment usage," he says. "If an operator abuses equipment, we can review the actual road conditions and monitor operator behavior. We can also replay the exact situation in a 3-D simulator, creating a retraining opportunity. It helps maintain the equipment, increase productivity and lower costs."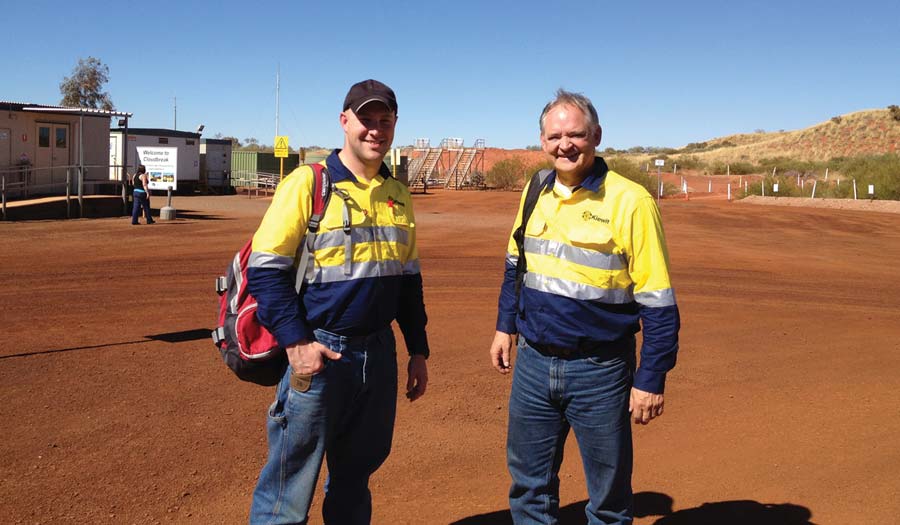 Students get this same kind of training at S&T's own Virtual Surface Mining Facility, where heavy mining machinery, surface-mining methods and materials-handling systems are simulated. The lab was made possible through donations from Caterpillar Global Mining, Luminant Energy, Immersive Technologies and P&H Mining.
Many students considering mining careers want to know about the environmental aspects of mining. Today's mining companies work to minimize the impact their operations have on the environment and rehabilitate the area when mining operations are complete.
Frimpong says this is a priority for the companies. "Before an operation begins, mining companies go through an extensive process to understand community needs," he says. "To get permits, companies must demonstrate an understanding of the implications of mining and show how they will restore the land and systems back to the original conditions or better when they are done. It's a meticulous process all mining companies follow, particularly in the U.S."
Joe Neumann, MetE'07, says Teck Alaska Inc.'s commitment to environmental stewardship and sustainability was a big reason he was interested in working for the company. "Tom Krolak (GGph'85), a senior geologist with Teck, talked to my class about the company's Red Dog Operations in a remote part of Alaska. He showed us what the environment in the area was like before mining and after. It really made me think about ways mining can help the environment."
A model for environmental responsibility, Teck Alaska maintains an operating agreement with the Northwest Alaska Native Association (NANA) as it develops Red Dog Mine. Located in an isolated area in Alaska's Northwest Arctic Borough, it's the largest zinc mine in the U.S.
As part of this agreement, an independent committee of local native hunters and elders gives the mine direction on environmental matters. Red Dog's environmental technicians regularly test the region's air, water, soil and wildlife and give local villages monthly environmental reports.
When he discovered the company was seeking an entry-level engineer, Neumann jumped at the opportunity to join Teck after graduation. "I knew it would be a challenge unlike any other offered," he says. Now an operation supervisor for the mill, Neumann spends four weeks working at Red Dog, then two weeks off at his home in Golden, Colo.
The seasons rule in a place accessible only by plane, where trucking operations may be suspended during caribou migration. "We can only ship from July through October and only operate construction from May through November. Some departments are only there in the summer," says Neumann.
Red Dog Mine is just one example of the many unique job prospects available to S&T graduates. And the need for mining professionals isn't going away any time soon.
"Americans are consumers of huge amounts of mining products," says Frimpong. "Imagine the rest of the world in developing economies with increasing populations requiring the same amount. Demand will remain high."