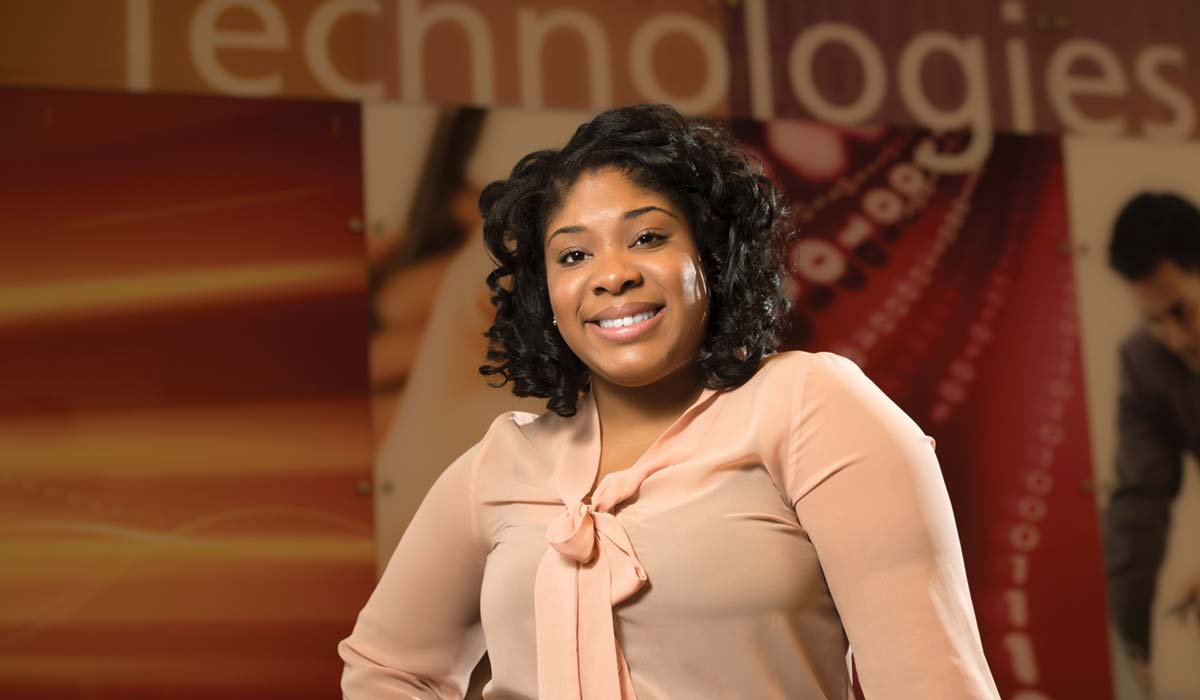 Breenae Washington, EMgt'12, didn't know what to expect when she started her first job after graduation.
"I thought I'd be treated like an intern, but I'm not," she says of her project management position with MasterCard in O'Fallon, Mo. "Although there's a steep learning curve, I'm learning as I go."
Washington says she's discovered there's a big misperception about the company. "We're not a payments company — we're actually a technology company that works on solutions to make the payment industry more safe and secure," she says. "We don't issue cards or control interest rates."
As a member of the global project management office, Washington helps manage the financial aspects, plans and team schedules for projects.
"I get a lot of exposure to different things here," she says. "I worked on the environment testing phase of Priceless Cities, a unique program that gives holders one-of-a-kind experiences around the world, including fine dining, world-class sporting events and indulgent shopping experiences. It started in New York and has expanded to 20 cities around the globe."
She's also part of a team that is working to help MasterCard better market itself to top talent.
"It's easy to find the positives about working here," she says. "MasterCard cares about its employees' development and job satisfaction, and it promotes from within. I can set my own path here."