Mapping the route to student success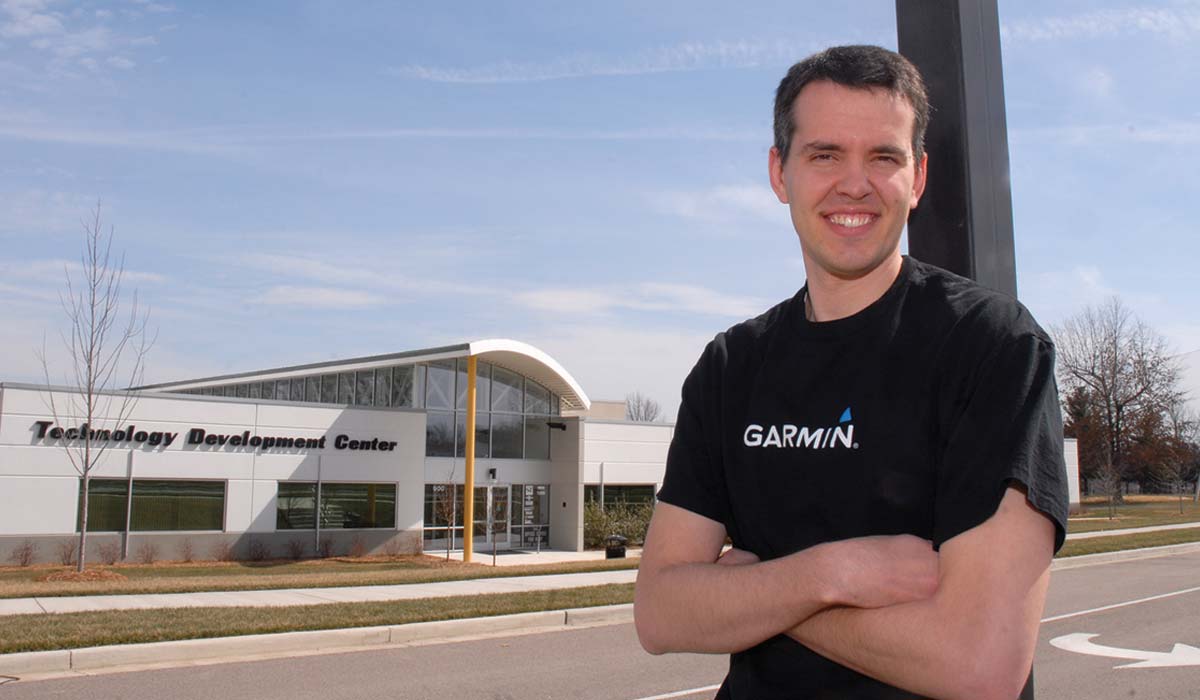 A group of Missouri S&T students is helping Garmin International Inc. develop new GPS products and technologies through an internship program at a new software engineering facility established on campus last fall.
The facility supports semester-long part-time internships throughout the school year, says Robert Buehler, CSci'05, MS CSci'09, a software engineering team leader with Garmin and manager of the facility.
"The facility first opened in December and we're up to nine undergraduates so far," Buehler says. "They spend their days working on a variety of tasks for our aviation and automotive products, including embedded software, verification testing and
internal tools."
Students work side-by-side with Garmin engineers and get hands-on experience developing future GPS products and technologies.
"We are open to providing internships to any qualified S&T students," Buehler says. "The software engineering focus lends itself most easily to computer science and computer engineering majors, but that hasn't stopped us from picking from others as well. These opportunities are going to be filled by the best fit for the company."
Garmin worked closely with S&T's office of technology transfer and economic development (TTED) to open the new facility, which is located in the Technology Development Center, a 22,000-square-foot building in Missouri S&T's Innovation Park.
"Students are given a lot of flexibility in their hours to compensate for the unique schedule of a full-time student, with many needing to work outside of standard business hours," Buehler explains. "We are very impressed with the caliber of students that S&T produces, and seeing how well they work with so little supervision reinforces that."
"We plan to be up to 20 interns by September and continue to expand here at Missouri S&T," Buehler says.