Jonathan Sanders: Rocket Man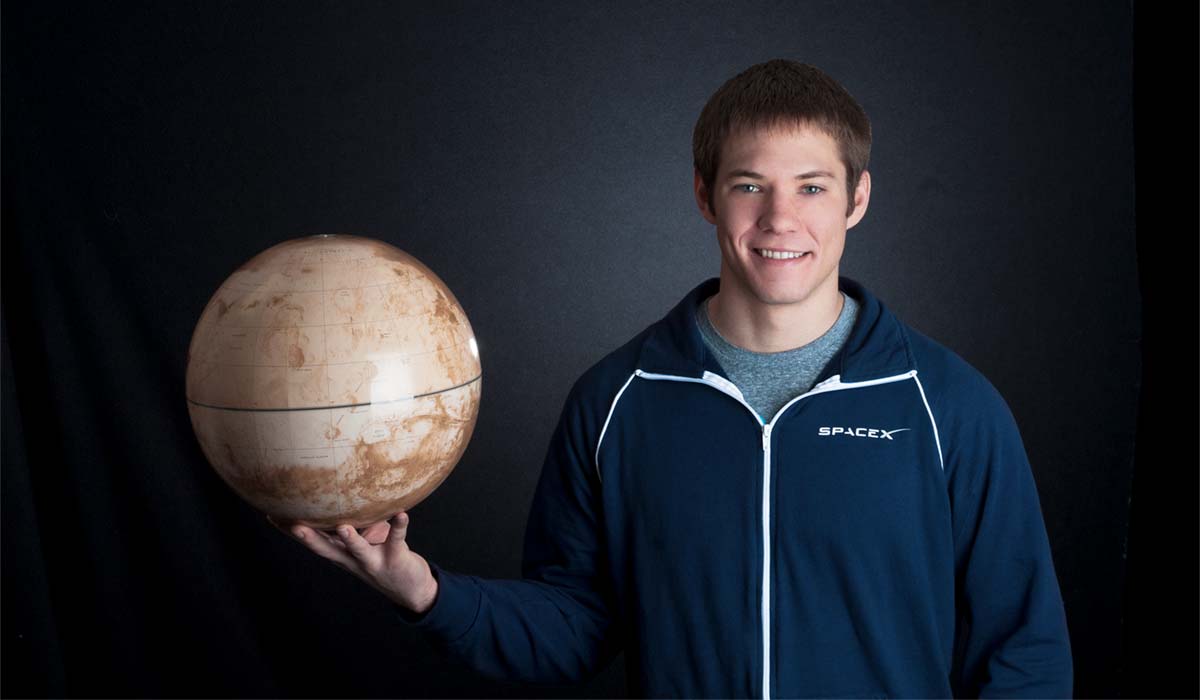 Jonathan Sanders wants to be involved in the next great space race — and not just as an engineer helping design future space vehicles. He also wants to fly to Mars.
"Duct-tape me to a rocket — I'm ready," says Sanders, a senior aerospace engineering major from Webb City, Mo.
Sanders got a head start on his dream last summer as an intern for SpaceX, the California-based rocket manufacturer. Working in the company's manufacturing and engineering area, a division of the structures department, Sanders helped develop the heat shield for SpaceX's Dragon spacecraft. Last August, the Dragon successfully attached and delivered cargo to the International Space Station, becoming the first commercial spacecraft to do so.
Being a part of that historic achievement fueled Sanders' desire to pursue space exploration. He is again interning this summer at SpaceX (Space Exploration Technologies Corp.). "My contributions were relatively small," he says, "but I've always wanted to work with something that goes into space."
His plans for the future are much more ambitious.
"I would like to put people on Mars," says Sanders. "Putting people on another planet and extending as far as we can — that's science fiction becoming reality. What could be cooler?"
Sanders took an unconventional route to his internship. After speaking at S&T's Alumni of Influence event in November 2011, he met one of the evening's honorees, Brian Matthews, ME'81, founder of River City Internet Group in St. Louis. Intrigued by Sanders' interest in SpaceX, Matthews contacted some of his connections at the company. From there, Sanders "got a call from a recruiter, and after that I got a call for an interview."
So launched Sanders' career as a SpaceX intern.
"We're involved in a space race again," he says. "It's a different kind of space race because it's based on private competition, which drives the price to go into space. It's very exciting."