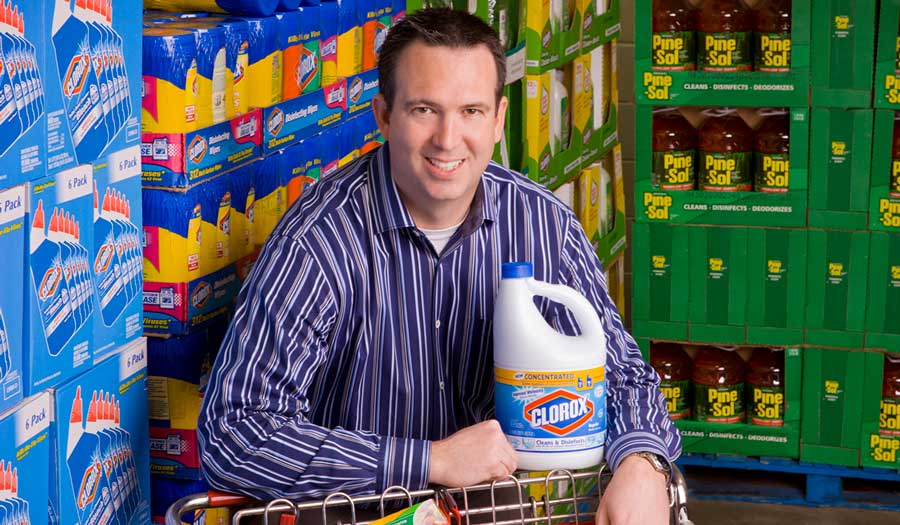 Brad Lind, EMgt'96, is a quality guy. To him, quality — the continuous improvement of products and services — is a key driver in improving consumers' lives.
A member of The Clorox Co.'s corporate quality assurance team, Lind focuses on reducing risks and increasing consumer value with new and existing products.
A 16-year veteran of the company, Lind and other members of his team do that by examining the several different data streams available from all the business units — from its namesake bleach and cleaning products unit to Kingsford charcoal. He takes a systematic approach to driving out waste at the plant.
"We are the guardians for the consumer," he says of his team. "We have the right processes, tools and systems to build great brands for customers and consumers."
After graduation, Lind joined First Brands Corp. in Rogers, Ark., as a production supervisor at a Glad manufacturing plant. It was a typical entry-level position for an engineer with the company.
"During the interview process, I went on site to the plant," he says. "If you had told me before I went that it would have been a good fit, I would never have believed it. But it truly was a great fit for me personally and professionally."
Lind liked that Clorox Co. is a true manufacturing facility and over time, he says, he got to see it move from manual processes to automation. The company now embraces technology, Lind says.
Lind had the opportunity to take on different roles after Clorox acquired First Brands in 1999.
"After the acquisition, Clorox was nearly twice the size of the former First Brands Corp.," he says. "It's been great."
After leaving Arkansas, Lind joined the leadership teams at a Glad manufacturing plant in Amherst, Va., and then later at Forest Park, Ga. At that time, due to supply chain needs, the company closed a couple of plants and shifted its operation to the Atlanta area.
For the last three years, Lind has worked in a satellite office in Kennesaw, Ga., where operation services and R&D teams are housed.
"If you've been around manufacturing long enough, and doing enough, you develop an invaluable lens," he says. "Getting experiences in the plant is a great place to get started for anyone who's going to get in the world of manufacturing. You understand how critical people, processes and technology are to drive out waste and achieve your goals."
Outside of work, Lind enjoys spending quality time with his family. He and his wife, Angela, have a 10-year-old son and an 8-year-old daughter. A former Miner football player, Lind now finds himself on the sidelines, coaching his son's football and basketball teams or cheering on his daughter's competitive gymnastics team.
As Clorox celebrates its 100th anniversary this year, Lind credits the company's success to its emphasis on finding the right people.
"We're relatively small and competing with giants, but we're boxing above our weight," he says. "We have great people who work together, understand business and consumer needs, and understand how to get product to market quickly."