It started with a bed spring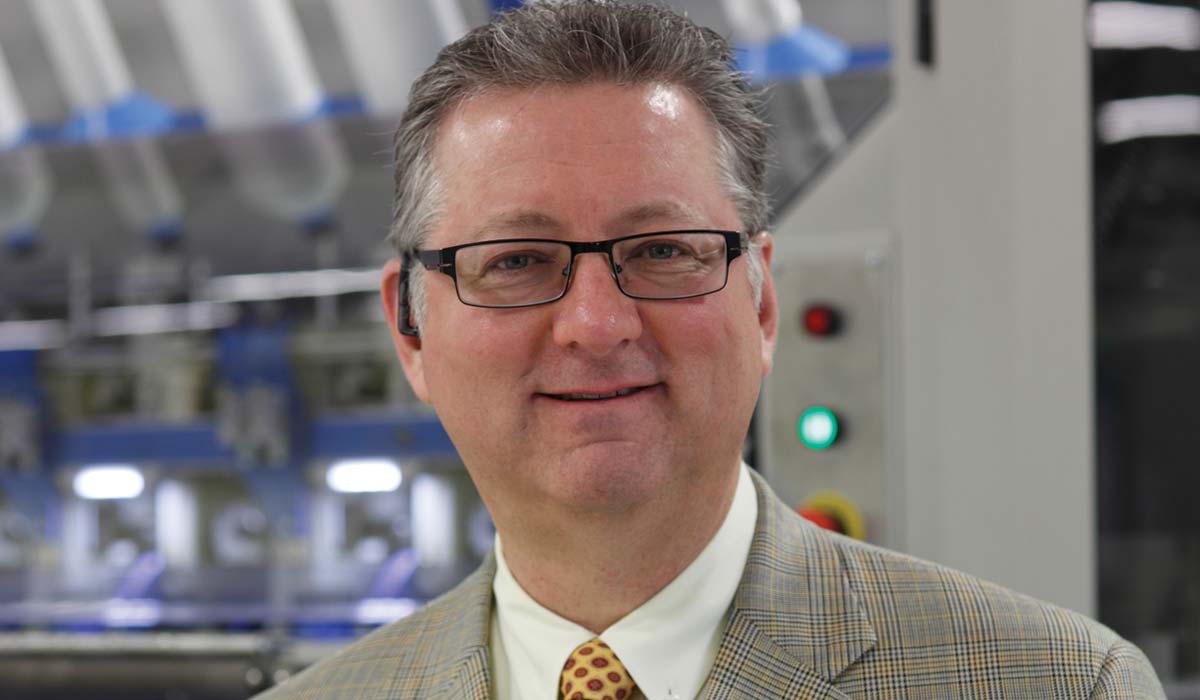 Carthage, Mo.-based Leggett & Platt manufactures a broad array of products, so it's only fitting that one of the company's staff vice presidents has an equally broad resume of experience.
Randall Wood, ME'85, MS ME'87, began work at Leggett & Platt as a director of operations optimization nine years ago. He moved into a leadership role and then took his current position. Today, a typical workday begins before 6:30 a.m. Wood says the early hour gives him time to prepare for the day's meetings and planning sessions.
Wood credits his broad experience prior to joining Leggett & Platt with his career success.
After graduation he began work for General Electric analyzing heat transfer in the engines of F-16 aircraft. He left GE to pursue a Ph.D. from the University of Missouri-Columbia to "get closer to manufacturing," he says.
While finishing his Ph.D. dissertation, Wood took a job at Joplin, Mo., based Able Body Corp., designing sleeper cabs for the heavy truck industry. After a product launch, he took on a lean manufacturing role in the company that expanded his business expertise.
Wood then took a job managing a Vermeer plant in Iowa that made stump grinders, brush chippers and large tub grinders. After a short stint as a stay-at-home dad, Wood joined Simpler Consulting to provide lean manufacturing solutions to companies like Lockheed Martin and Snap On Tool.
"My broad experience both prior to Leggett & Platt, and with L&P, has prepared me for this career," Wood says. "I have seen a variety of businesses and manufacturing processes and been involved in virtually every aspect of manufacturing."
Leggett & Platt itself has a broad manufacturing footprint. The company began 130 years ago with a partnership of ideas and know-how that produced the first commercially viable bed spring. The company has come a long way since J.P. Leggett and C.B. Platt first shook hands.
"Our bedding components are found in most sleep products in the United States, including fasteners, fabrics, bed frames, foundations, sheets and pillows," Wood says. The company then expanded into home and office furniture and carpet padding and underlay.
The company also diversified into automotive seating, retail fixtures, and steel wire and tubing industries. It manufactures wire and tubing for its own components as well as those produced by other companies. It also provides lumbar support in automotive vehicle seats and engineered tubing components for the aerospace industry.
Today Leggett & Platt has grown to more than 130 manufacturing operations in 20 countries with 19,000 employees.
"I help our partners around the globe achieve success in their business and in their careers," Wood says. "I enjoy developing the strategy for our business process development and the supporting technology, and then executing that strategy."
Wood has a longstanding connection to S&T and the Rolla community. While he was in college, his father, Richard Wood, ME'64, and his mother, Betty, lived in Rolla. Betty worked at the old Foster's Bakery. Today, Wood's son, Ryan, is studying computer science and computer engineering at S&T.
"I thoroughly enjoyed my time at Missouri S&T and certainly gained a great education that has propelled my career," Wood says.