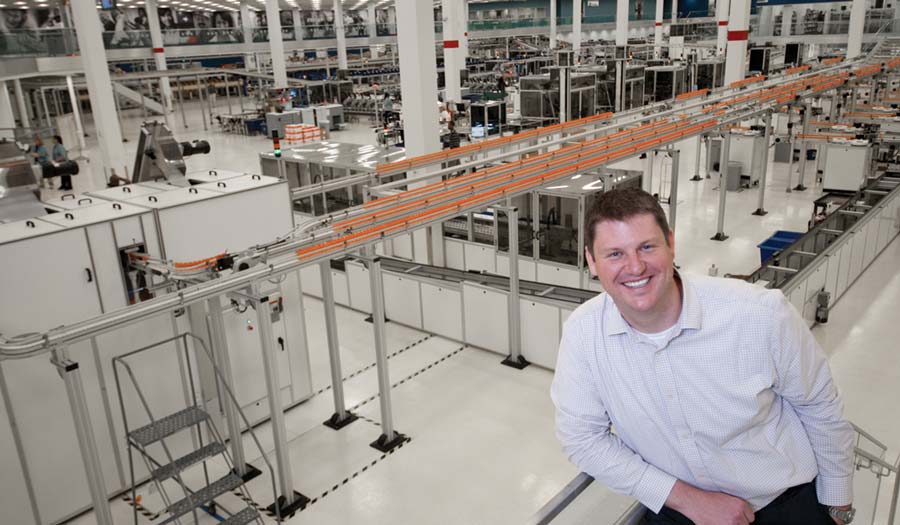 "I thrive under pressure," says Patrick Dippel, EMgt'04. "I was looking for a company that was aggressive in improving itself, and I found it. I have never seen such strong passion and alignment across all segments of a business and through the efforts of every individual employee."
Dippel is talking about Express Scripts Inc. in St. Louis, where he is senior manager of operations. His group manages the order intake channels for the company's home delivery operations.
"We're involved in the entire home delivery process, so we interact with all areas — from the home delivery technicians, the pharmacists who communicate with both the patient and the doctor's offices, and the people who fill the orders and send them out," he says.
Dippel is also a member of the strategy and continuous improvement group, which helps shape the vision for home delivery operations and looks for ways to drive out waste.
The company recently acquired another large prescription benefit management company, Medco Health Solutions. Dippel has had a large role in helping the companies integrate.
"Merging two different business models is pretty challenging," he says. "But both sides are committed to being flexible and transparent. We're working together to get the merger done successfully so all of our patients and clients benefit."