Dianna Meyers: In it for the long run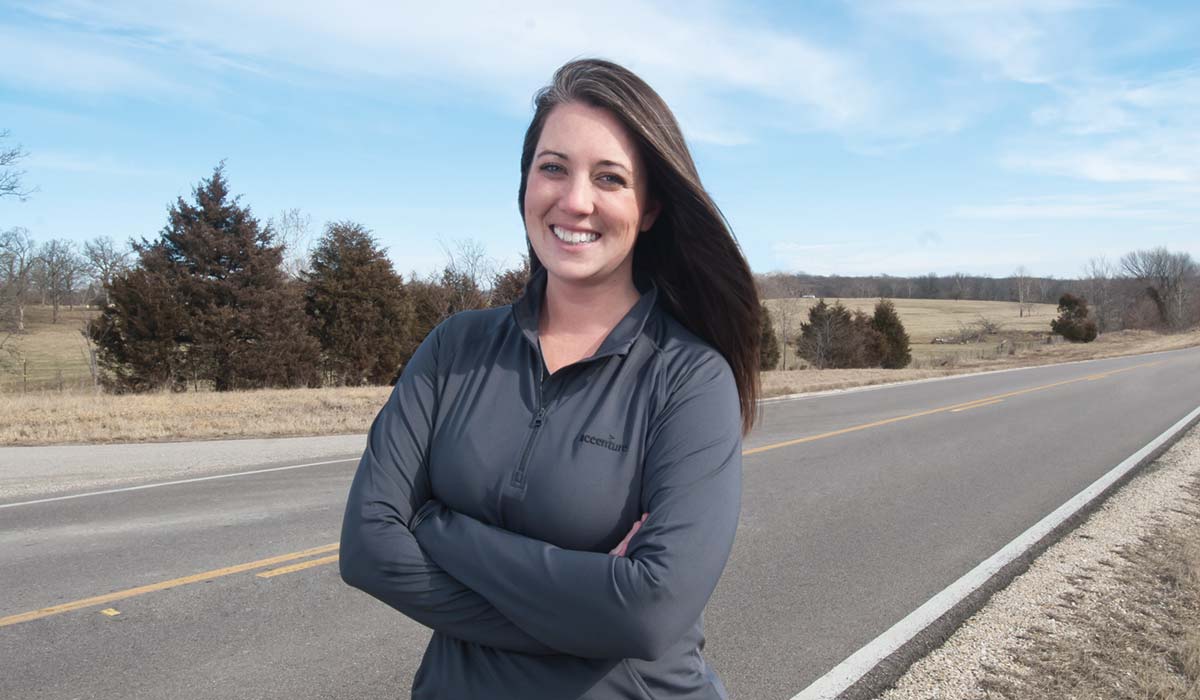 As a consultant for Accenture, Dianna Meyers spends a lot of time on the road. But that hectic pace doesn't keep her from hitting the pavement in her running shoes.
Meyers, CerE'09, ran daily for 365 days in 2012 — missing only one day due to illness (2012 was a leap year). She jogged along the streets of Paris, on hotel gym treadmills from Peoria, Ill., to Beaverton, Ore., and, when no gym was available, up and down flights of hotel stairs. She even ran in place once in the far stall of a women's restroom in London's Heathrow Airport.
While she loves her work, the demanding travel schedule leaves little time for exercise. Meyers spends more time in hotels, airports and corporate meeting rooms than in her Kansas City, Mo., apartment or Accenture's office in Overland Park, Kan.
"Sleep goes by the wayside, fast food can become the norm, and then there are client dinners at restaurants," says Meyers, who joined Accenture in October 2009. "Only being home around three days on the weekend doesn't give me much time to run to the grocery store to pick up fresh produce."
Inspired by a cousin who ran every day of 2011, Meyers decided to follow in her footsteps. "What I learned was that if I made it a priority, it would happen."
For Accenture, Meyers' priority is to help Fortune 500 companies clean up their data and improve the way they manage all their information and databases. She helps corporations tackle "data governance" issues by "pulling people together to discuss who the owners of the data are and what the quality rules are. We ask, 'Does everything need to be checked? How are they keeping track of customer information and what are the relationships of the data?'"
It may seem like an odd career choice for a ceramic engineering major. Accenture, a global consulting and technology management company, hires many S&T graduates, ranging from information systems and technology and business majors to mechanical and electrical engineers.
But Meyers thinks her choice of major prepared her well for the job. "Ceramic engineering is about solving real-world issues," she says, "and that's what I get to do every day and I love it.
"I'm in it for the long run now until I stop learning," she says.