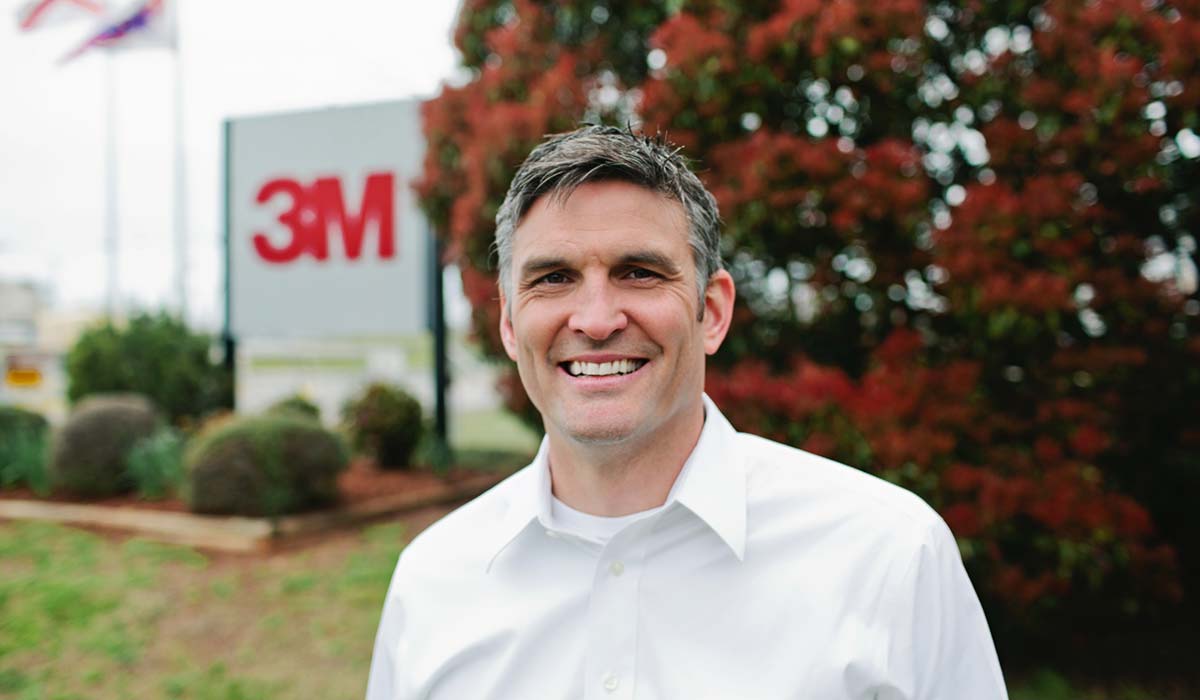 By the time Layland Watson left Rolla in 1996, he knew how to drive a haul truck, design a mine, and work in open pit copper mines and underground coal mines — tasks a mining engineer would normally expect to have acquired after some time on the job.
"I truly believe the co-op opportunities in Rolla prepare you to go to work," Watson says. "You work a regular schedule and it prepares you for real life. It gives you instant credibility with prospective employers."
With four co-ops under his belt, Watson, MinE'96, joined 3M as a process engineer for an open-pit quarry in Little Rock, Ark. The facility produced roofing granules — the small, coated pieces of rock found on roofing shingles.
People don't always associate 3M with mining, but the company was founded in 1902 as the Minnesota Mining and Manufacturing Co., Watson says.
Mining has been part of Watson's whole life. He was born in a gold-mining town in Western Australia and grew up in Rolla under the watchful eye of his father, former metallurgical engineering chair John Watson.
After leaving Arkansas, Watson worked at a number of 3M facilities across the United States. While working as a product manager at a multi-technology plant in Cumberland, Wis., he was asked to help lead the micro-finishing film business. He enrolled in the University of Minnesota's Carlson School of Management and spent every Friday and Saturday night in class for two straight years to earn his MBA.
"I was in Cumberland for three years before I left to work at the headquarters in St. Paul," Watson says. "It was a project management assignment, known within the company as a black belt position that let me lead projects for Scotch Brite products and window films. I then went on to a plant manager role in Northern California at an optical film manufacturing facility."
Today, Watson is the plant manager at a facility in Decatur, Ala. The plant manufactures specialty resins and films that serve as the base for many finished products.
"The great thing about 3M is we're so diverse that even a guy in mining engineering can advance," Watson says. "You aren't pigeonholed. You can progress to be what you want to be."