The way we were, year by year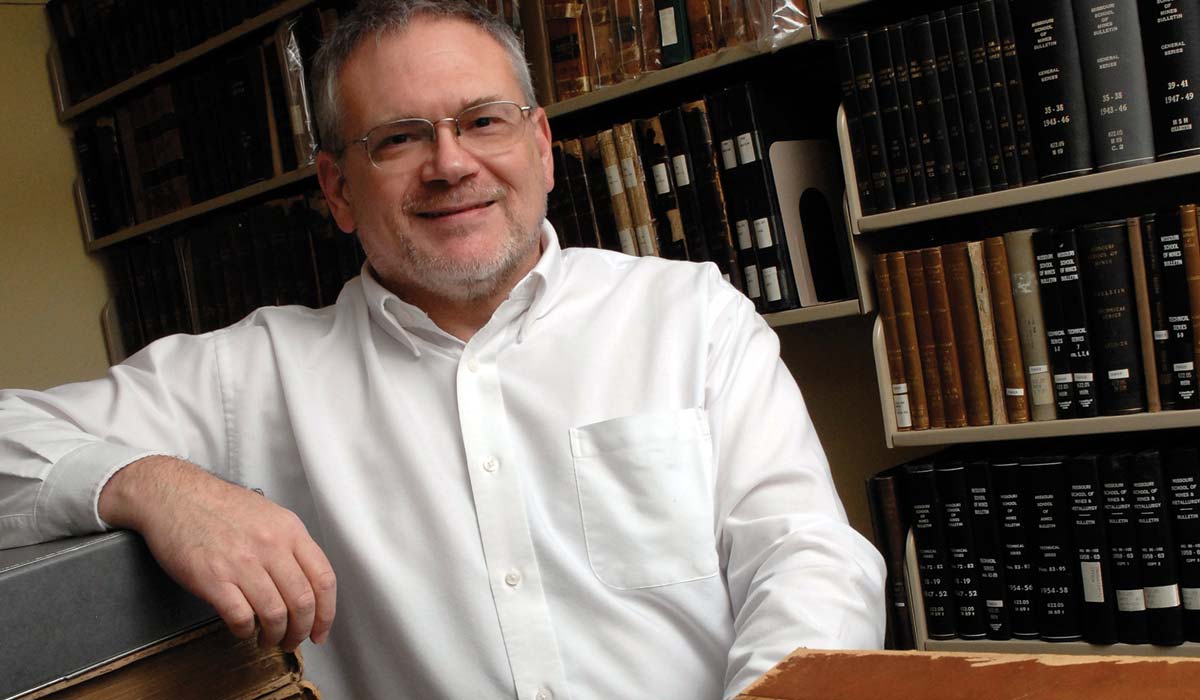 A slice of Missouri S&T history is now available online, thanks to the efforts of S&T's Curtis Laws Wilson Library staff.
The library staff created a digital version of every issue of Missouri S&T's yearbook, the Rollamo. The Rollamo yearbooks from 1907 to today are now archived together online at yearbooks.mst.edu. The year-long project required scanning and uploading roughly 7,000 pages from the 105 books.
The digital archives allows users to search through all editions, bookmark, share and download individual pages, says Roger Weaver, the institutional repository and digital collections librarian at S&T.
"One of the primary purposes of an academic library is to collect, preserve and provide access to materials of cultural significance to the campus," Weaver says. "I can think of no better example of culturally significant material than the Rollamo, our campus yearbook."
Weaver says they plan to remove physical access to many of the decaying, older yearbooks so they can take steps to preserve them. That's something they would like to do for other older artifacts, such as the Missouri Miner, the S&T student newspaper.