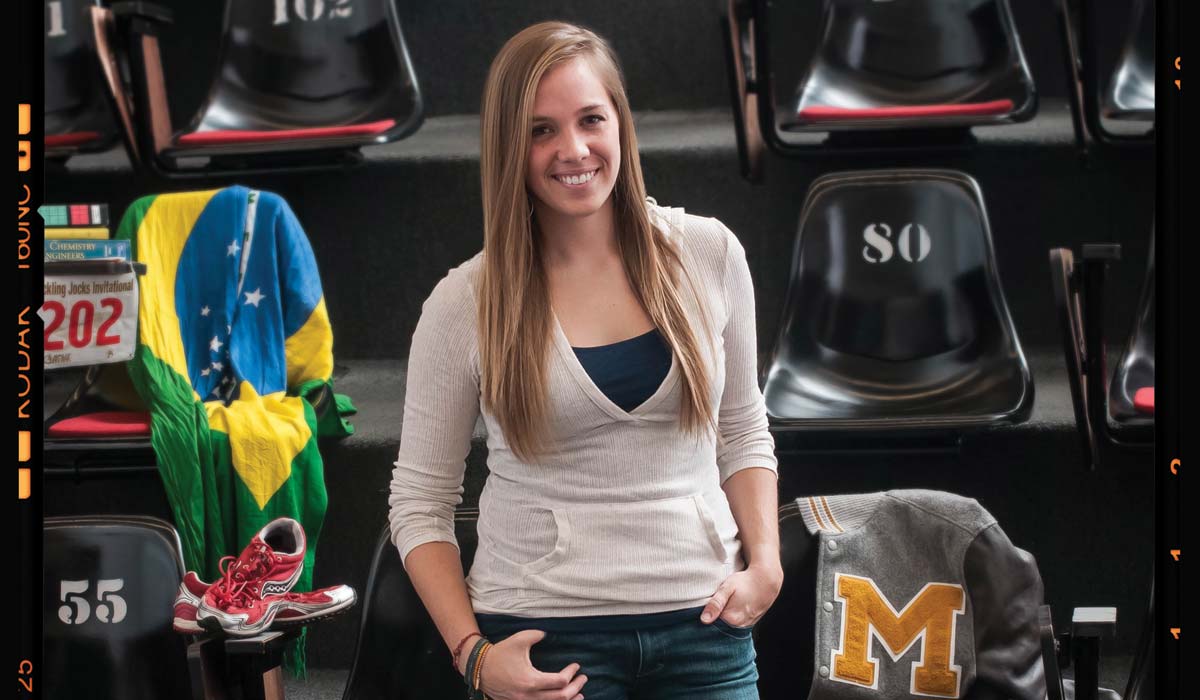 Rachel Feist witnessed the destructive effects of poor water quality. But she's also seen how her skills can make life a little better for people — especially those living thousands of miles away from her hometown of Tulsa, Okla.
"Being in Tacachia, Bolivia, was nothing that I could have imagined," says Feist, a member of S&T's Engineers Without Borders chapter. "I left the U.S. thinking that I would be working on some engineering projects to help get a community clean water to drink, wash and cook with. But really, it turned out to be a partnership between us and the members of the community."
An avid runner, Feist says she first became interested in engineering as a teenager. She excelled in science and mathematics and wanted to find a way to use that talent to help others. During a visit to S&T's campus, the track and field athlete met with geological engineering professors and was impressed to hear about students' efforts to create sustainable clean water in Guatemala using clay pot filters.
Now a senior in geological engineering, Feist traveled to the northeast region of Brazil this year as a member of her international design class. It was Feist's second trip to the country, as she previously studied for six months in Rio de Janeiro, a city in the southeast region of Brazil.
"While I was in Brazil as a study abroad student, I wasn't actually aware that I would be going back with this class," she says. "I didn't know anything about cyanobacteria, but I was very aware of the water sanitation situation in Brazil."
She says waste and trash have compromised the water quality in many of the reservoirs in the area, turning the water supply into one that's prone to form toxic blooms of the aquatic bacteria.
Feist says her experience with EWB has shaped how she views her value and her responsibility as an engineer. Currently a health and safety officer, she has traveled to Tacachia two times, leading the team in 2010.
"If you think engineers are problem-solvers, you need to meet my friends from Tacachia."
"If you think engineers are problem-solvers, you need to meet my friends from Tacachia," she says. "Though they have so much less in terms of modern material things than we do, they show so much joy and life and enthusiasm that I have been tempted to hide out and never leave."