'The sky is not the limit,' Magnus says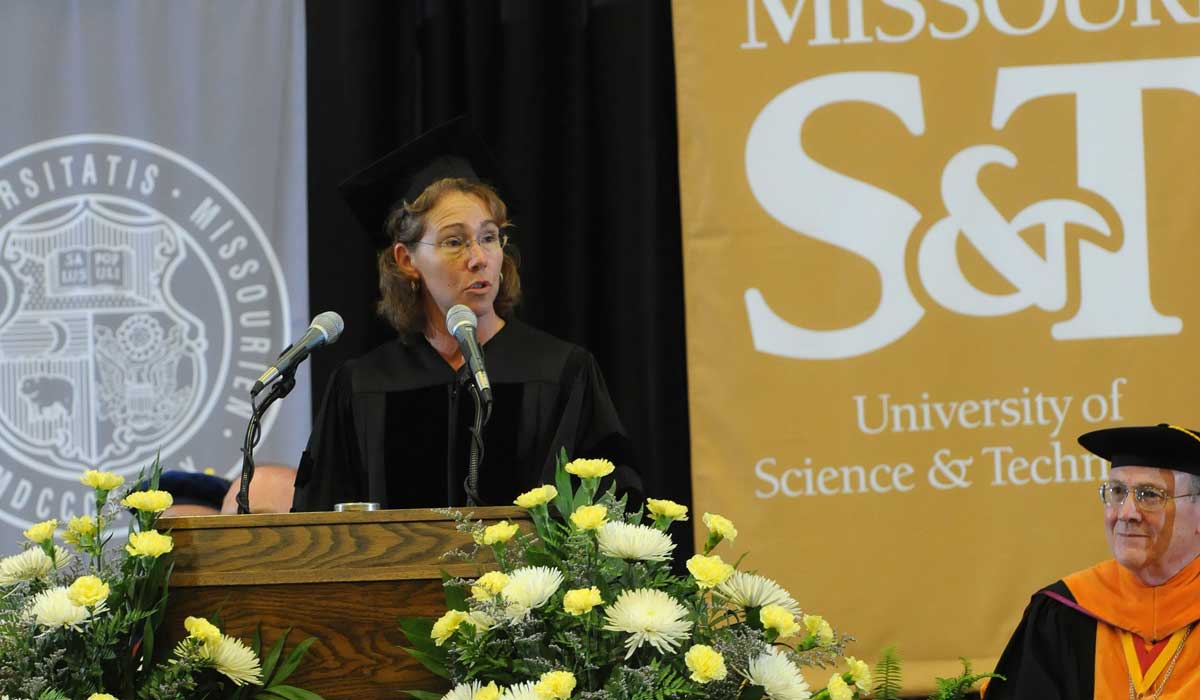 In her May 2012 commencement speech, former NASA astronaut Sandra Magnus, Phys'86, MS EE'90, told graduates to believe in themselves and use their problem-solving skills.

"Big hairy problems do not overwhelm you nor paralyze you with fear — you have already conquered a bunch," said Magnus, who flew aboard the final shuttle mission in July 2011.
Magnus, now executive director of the American Institute of Aeronautics and Astronautics, said she knew she wanted to be an astronaut when she was in college, but she also said that it is never too late to keep asking yourself what you want to be when you grow up.
"The sky is not the limit," she said. "Trust me."