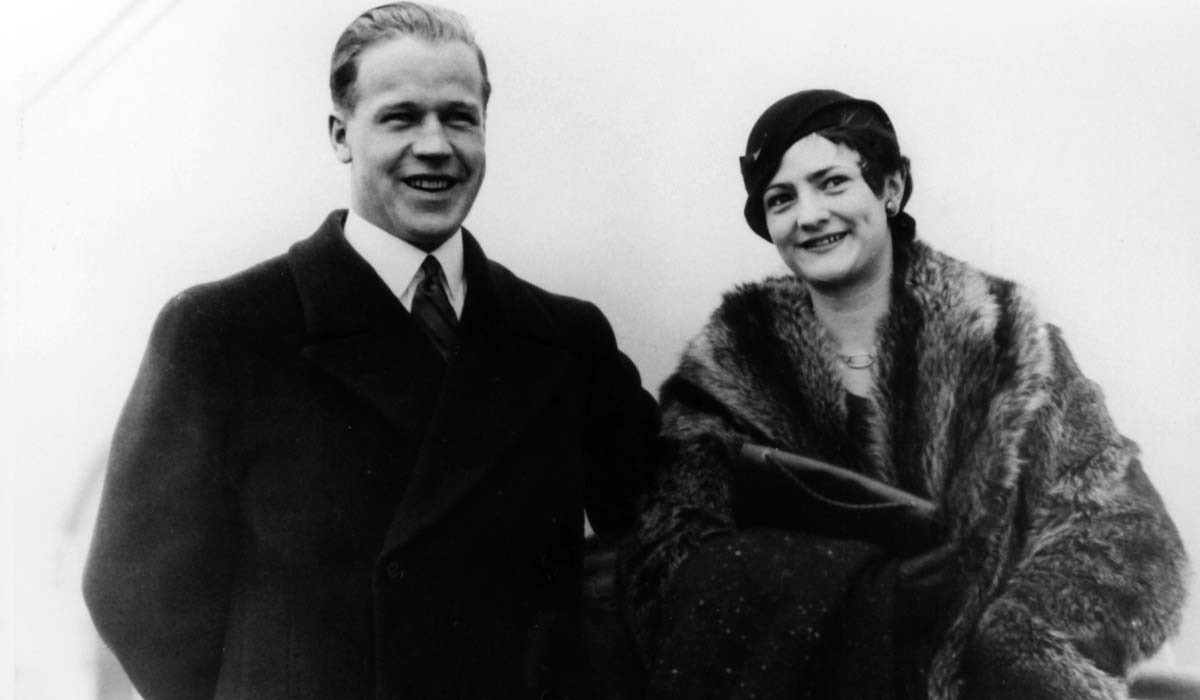 The seed money for the alumni house was provided by the estate of Karl Hasselmann. You've seen his name. But who was this man?
When he came to Rolla as the university's first Karl F. Hasselmann Chair in 2001, J. David Rogers was curious to find out more about the man responsible for his title. So Rogers, a geological engineering expert, conducted some research on Hasselmann's life.
Some things were easy to uncover. Hasselmann played football and ran track at MSM. He was awarded a professional degree in 1945 and an honorary doctorate in 1966. He was also a past president of the Miner Alumni Association. But it was information about Hasselmann's career that Rogers found especially interesting. Here are some of the things Rogers discovered:
Hasselmann was one of the first people to successfully drill for oil in the Gulf of Mexico.
As president of Salt Dome Production Co. in Houston, Hasselmann was noted for his work in the development of a gravitational method for shallow-sea oil exploration.
Decades ago, Hasselmann created an endowment, which accrued interest for 24 years, until sufficient funds were available to establish the chair in geological engineering that Rogers now holds
In addition to establishing the Karl F. Hasselmann Chair in Geological Engineering at what is now Missouri S&T, Hasselmann and his wife, Marjory, established chairs at Rice University and at the Mayo Clinic.
Hasselmann died in 1976, but his legacy lives on. The Hasselmann estate continues to grow, and some of that money — as well as income from mineral rights Hasselmann left to the university — served as a lead donation for the alumni house.