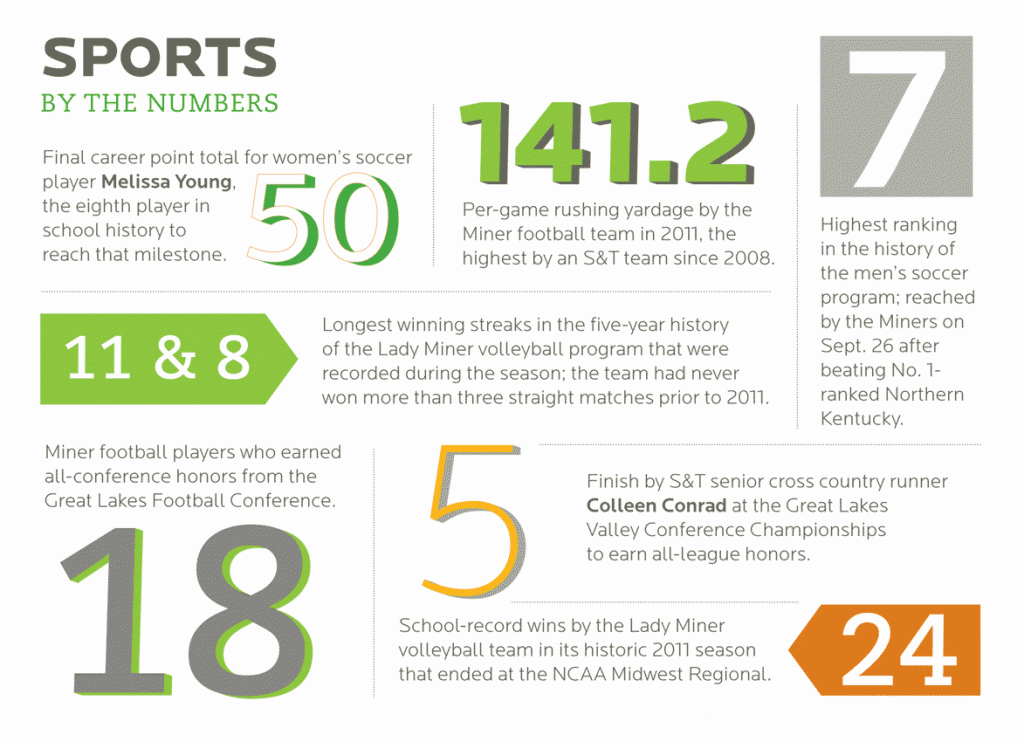 50 — Final career point total for women's soccer player Melissa Young, the eighth player in school history to reach that milestone.
141.2 — Per-game rushing yardage by the Miner football team in 2011, the highest by an S&T team since 2008.
7 — Highest ranking in the history of the men's soccer program; reached by the Miners on Sept. 26 after beating No. 1-ranked Northern Kentucky.
11 & 8 — Longest winning streaks in the five-year history of the Lady Miner volleyball program that were recorded during the season; the team had never won more than three straight matches prior to 2011.
18 — Miner football players who earned all-conference honors from the Great Lakes Football Conference.
5 — Finish by S&T senior cross country runner Colleen Conrad at the Great Lakes Valley Conference Championships to earn all-league honors.
24 — School-record wins by the Lady Miner volleyball team in its historic 2011 season that ended at the NCAA Midwest Regional.