Engineering links science and technology, Petroski says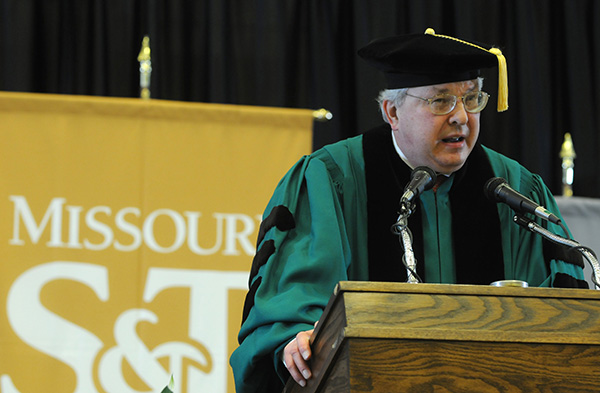 In his May 2011 Commencement speech, civil engineer, historian and author Henry Petroski told S&T graduates that engineering is the essential link between science and technology.

"It is sometimes said that engineering is merely applied science," said Petroski, the Aleksandar S. Vesic Professor of Civil Engineering and a professor of history at Duke University. "That is at best a gross oversimplification. … Wherever there are scientific principles or scientific facts that engineers can use, they do so. But they do not let the absence of scientific knowledge keep them from making new technology. In fact, there have been instances where scientists insisted that something was impossible, only to have engineers rise to the occasion and disprove the scientists."
Petroski also spoke on campus in April as part of the Neil and Maurita Stueck Distinguished Lecture Series.