Jeff Cawlfield, professor of geological sciences and engineering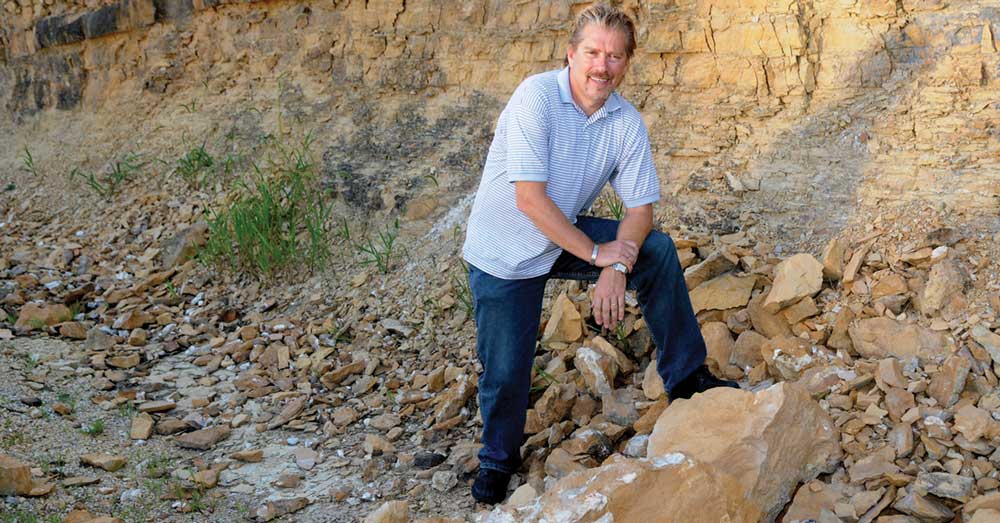 I never had a class with Jeff Cawlfield during my time at Missouri S&T. Of course, I knew him. He was the head of the department, he frequently attended Association of Engineering Geologists meetings, and he had a pretty good reputation as a teacher.
But I didn't really get to know Dr. Cawlfield until the summer of 2001, when I participated in Geology Field Camp out in the southern Utah desert. One day during the three-week camp, Dr. Cawlfield joined us for a hike and visited our apartments to check out the local accommodations. While there, he also informed me that he would be my adviser for my upcoming – and final – semester at Missouri S&T, as my long-time adviser was leaving the department after field camp.
At the time, I thought, "Sure, but what's to advise? I've got my classes lined up and then I'm outta here." But instead I said, "Great. I'm looking forward to it."
Shortly after classes resumed in August, Jeff – as the field camp veterans were "rited" into addressing him – emailed me to set up a meeting to discuss my goals. I arrived at his office and we engaged in a friendly catch-up before, in his words, we got down to business. He asked about my post-graduation plans, what kind of job I wanted, whether I had my resume ready to go, whether I had contacted companies about full-time employment, and if I was utilizing the Career Opportunities Center's services.
I indicated uncertainty about the specific industry I wanted to enter, but told him that I frequently visited the Career Opportunities Center and had the first of four interviews in a couple days. Dr. Cawlfield then asked for my resume, and launched into a miniature mock interview.
I was caught off guard. I thought, "Whoa, why is my adviser asking about my five-year plan?" I hadn't thought that far ahead, I explained, and told him that I wanted to gain a variety of experience in the first years before focusing my career plan. He built on my response, asking a few more introspective, rather than standard, questions. At the interview's end, he gave a hearty laugh and said he'd hire me. He offered valuable critiques of the exercise and insightful points to consider when evaluating my offers, all with a big grin that gave me a great kick of confidence. He preemptively offered a letter of recommendation and closed our meeting with an open-door invitation to come back whenever I needed assistance.
I took the invitation to heart and was in his office often that last semester, seeking counsel on those offers that did come in and requesting a green light for missing more than a few classes to go on interview trips. His support was invaluable, and quite humbling considering I thought he had nothing to advise me about. I missed out on being in the classroom setting with Dr. Cawlfield, but I consider myself incredibly fortunate to have had him as an adviser.
Kelly Young, GeoE'01, is a project engineer at URS Corp. based in Denver. She enjoys hiking, camping and snowboarding and is always up for a concert or sporting event.