Ernest Gutierrez, former instructor of photography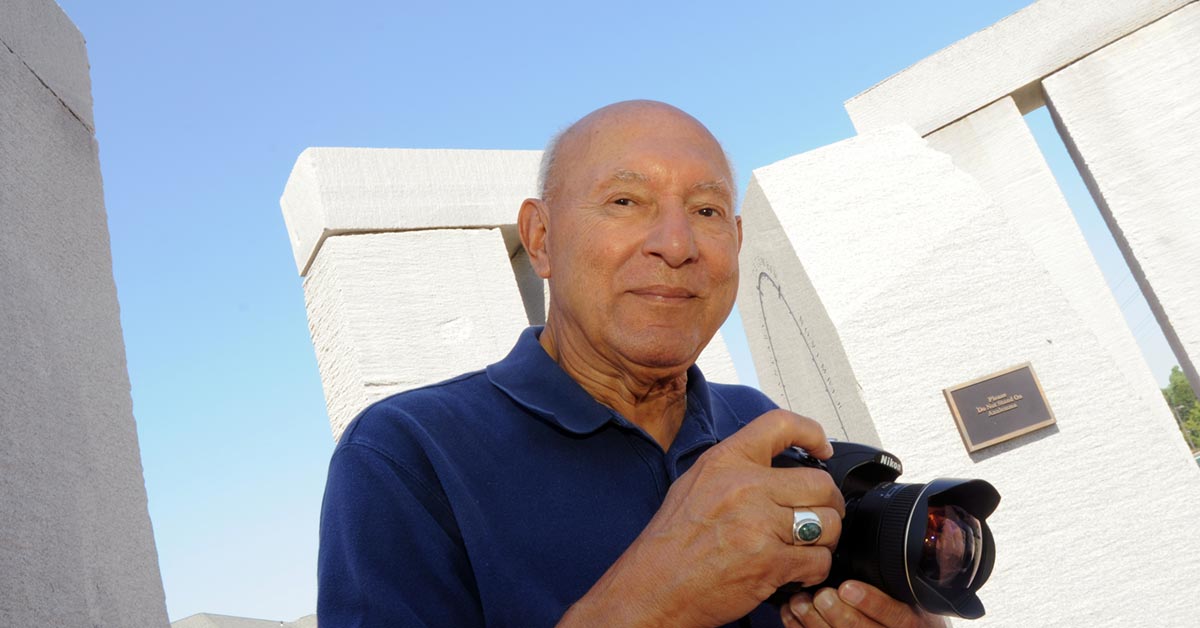 Probably the course that taught me things that have been most interesting to me over the years was Photography, taught by Ernesto Gutierrez, Engl'77. Ernie taught me, among other things, that using the smallest aperture behind my camera's lens would give me the most accurate focus.
Few of us had automatic cameras back in those days, so we had to learn to use a large or small aperture opening, long or short time exposure, near or far distance focusing, and fast or slow film speed. One really had to learn to pay attention to many details in photography. Sometimes we even used flash illumination, which added many more complications.
Ernie was an honest Christian man doing the best that he knew how to teach us students how to take good photographs. He was teaching photography, but many of the things that we learned carry over into the rest of our lives. We needed to open our eyes to see what is going on around us, to look at our surroundings long enough for them to make an impression on us, both close to home and far away — maybe even internationally. We needed to know if those things are going to affect us rapidly or slowly. We needed to learn to pay attention to many details in our lives, both those things in the foreground and things in the background.
My present camera does not use film but plugging the little chip into my computer really produces some interesting photographs. Still, I need to remember to pay attention to details both in photography and in life. Now I am learning to be a teacher, too.
George Karr, LSci'92, is a retired dentist and amateur photographer. A Rotarian and former Eagle Scout, he lives in Rolla, where he keeps signs on his desk that read "Make no little plans here" and "Work is the most fun of all."