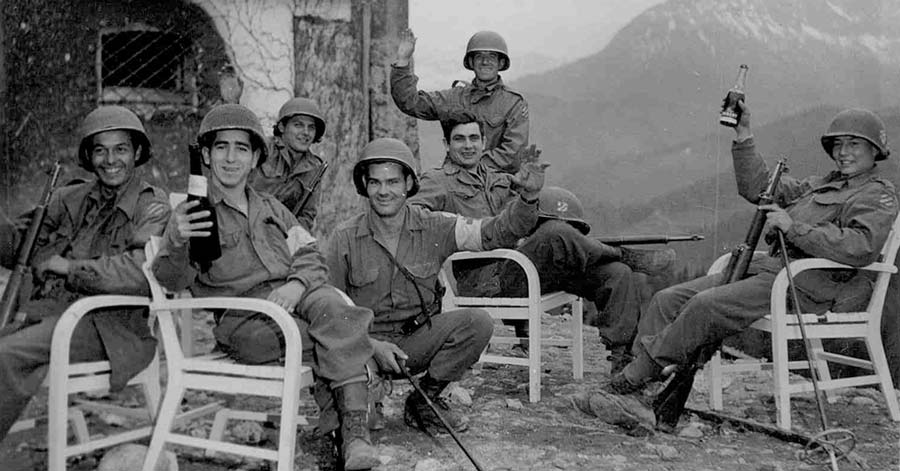 Despite the stirring portrayal in Band of Brothers, Easy Company of the 101st Airborne Division was not the first to enter Adolf Hitler's Berchtesgaden mountain retreat near the end of World War II, says military historian John C. McManus in his latest book.
American Courage, American Carnage is the result of nearly a decade of archival research, battlefield visits, interviews and intensive study by McManus, an associate professor of history. The final product is an authoritative, inside look at Americans in combat – from the nation's early 19th century struggles as a fledgling republic to its emergence as a superpower in the 20th.
The book is a prequel to the first installment in the 7th Infantry Chronicles series, published in June 2008 under the title The 7th Infantry Regiment: Combat in an Age of Terror, the Korean War through the Present. McManus, who serves as the official historian for the 7th Infantry, notes that it is the only Army regiment to serve in every war from 1812 through the present day.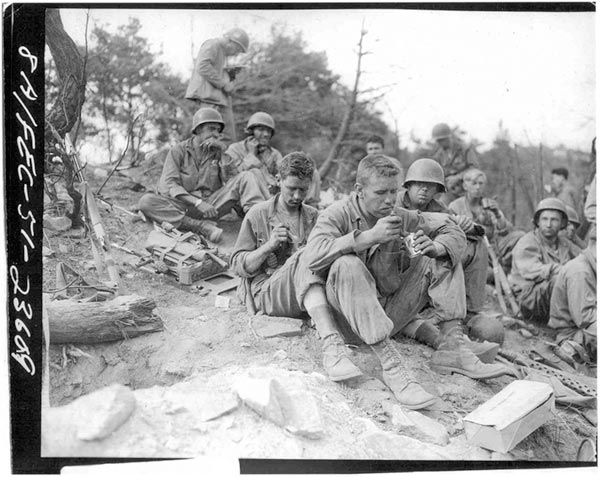 McManus' new book – his eighth – tells the story of the 7th from its creation in the months prior to the War of 1812 through World War II. It ends with the 7th's capture of Hitler's mountain home at Berchtesgaden in May 1945.
In his 1992 book Band of Brothers, Stephen E. Ambrose incorrectly attributed Berchtesgaden's capture to another Army unit: Easy Company of the 506th Parachute Infantry, 101st Airborne Division. "Ambrose just made the mistake of taking the Easy Company guys at face value and not corroborating their stories with actual unit records," McManus says.
McManus isn't the first to discover the erroneous report of Easy Company's accomplishment, but he is the first to provide detailed documentation to set the record straight.