Trio of Miner pole vaulters earn All-America honors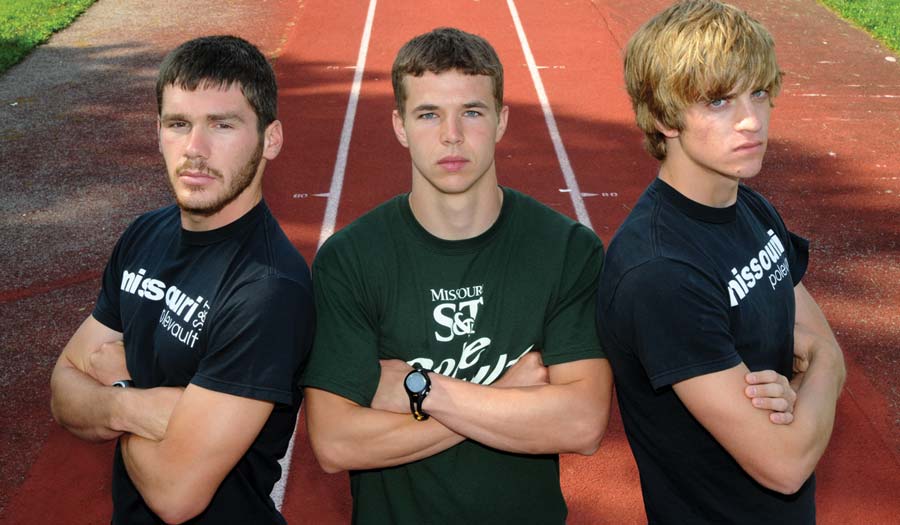 For the second year in a row, pole vaulter Jordan Henry, a senior in electrical engineering, was the national runner-up in his event at the NCAA Division II Indoor Track and Field Championships held in Houston in March.
Peter Hollenbeck, a junior in mining engineering, and Dan Hellwig, a junior in computer science, also earned All-America honors, tying for eighth place in the event. 
Two weeks after being named as the top male athlete at the Great Lakes Valley Conference Championships, Henry entered the competition at 16-2 ¾ and cleared the bar on his first attempt. He also had successful first efforts at 16-6 ¾ and 16-10 ¾ and was left among three competitors after his third clearance.
Henry was unable to make the next height of 17-2 ¾, but Ashland's Dan Tierney did on his third attempt, later clearing a height of 17-9 to take the national title.
This was the fourth All-America award for Henry, who also placed fourth at the 2008 NCAA Outdoor Championships and seventh at the outdoor nationals in 2007.
Hollenbeck earned his second All-America award and Hellwig his first as each cleared 16-2 ¾. Hollenbeck had previously finished sixth at the 2008 NCAA Outdoor Championships.