Garmin International and the Kao Family Foundation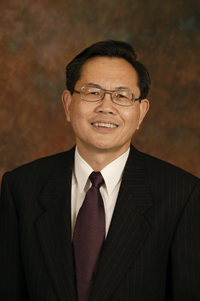 Garmin, a leader in GPS navigation and communication equipment, and the Kao Family Foundation are helping Missouri S&T students financially navigate through the university, thanks to a new scholarship program and training initiative.
The Kao Family Foundation will offer scholarships worth $5,000 per year to 20 Missouri S&T students. Established by Min H. Kao, co-founder and CEO of Garmin, the foundation launched the $10 million endowed initiative with eight universities in 2007 to encourage students to study the high-demand areas of electrical and computer engineering. Selected students also will be given first consideration for one of more than 75 annual paid internships with Garmin International.
"It is my hope this program will attract the best and brightest students to the field of electrical and computer engineering," Kao says. "We believe this combination of scholarship money and a hands-on experience at one of the world's premier electronics design and manufacturing companies will inspire college students to commit to an engineering career."
In 2007, Garmin International Inc. also invested $57,000 in the university's electrical and computer engineering department. The funds will be used to purchase $50,000 in equipment for the Computer Engineering Laboratory, provide $2,000 for the student robotics team and give $5,000 to support senior design projects for students majoring in computer and electrical engineering.
"To our undergraduate students, a $5,000 scholarship is significant," says Kelvin Erickson, professor and chair of Missouri S&T's electrical and computer engineering department. "By funding 20 scholarships, Garmin sends a clear message that it values top students and wants to attract those students into electrical and computer engineering. In my opinion, Min Kao and Garmin are providing an excellent example for future scholarships."