Archives for March 2007
Assigning names to generations is nothing new. Look at the list below to see where you fit in.
The year was 1982. E.T. phoned home. Cable News Network, more familiar to most as CNN, was launched. Time magazine's Man of the Year was, for the first time, given to a non-human: a computer. And the elders of the millennial generation were learning to crawl.
Spend a few moments on any college campus and you'll come across members of this newest generation. Often described as collaborative, optimistic, open-minded, and achievement-oriented, these tech-savvy millennials have higher expectations (of themselves and others) than any generation before them, except perhaps the Silent Generation with which they share many of the same values.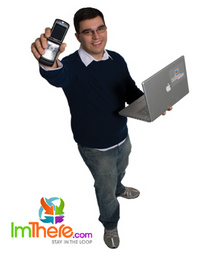 To glimpse the future of social networking, don't look to MySpace or Facebook. Turn on your cell phone instead. That's the platform Ben Roodman is using to help on-the-go hipsters gather the latest information about concerts, movies and other forms of entertainment in their communities.
Roodman, who graduates this May with a bachelor's degree in computer engineering, is the CEO of ImThere, a social networking service that connects subscribers to information about events – such as concerts, CD launch parties or indie film festivals – via text messages over their cell phones.
For years, one of the main philosophical goals of the leaders at UMR has been to create an environment where students have a real stake in the research that is going on at the university. In that way, UMR is similar to one of its largest corporate partners – Nucor Corp.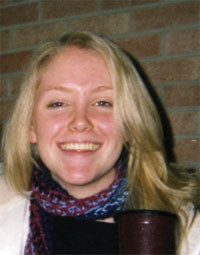 Vital stats
hometown: Kalona, Iowa
birthday: 2/1/89
current occupation: Mid-Prairie High School senior
college plans: starts UMR in August, signed to play volleyball
dream job: either a marine biologist studying manatees in Florida or being a photographer for National Geographic
interests: reading, hanging out with friends, volleyball, watching movies and crocheting
Vital stats
hometown: Bartlesville, Oklahoma
age: 20
current occupation: senior majoring in NucE
favorite superhero: The Flash
his passion: shooting — he adamantly believes the ability to handle a firearm proficiently is a necessary skill that everyone most certainly should have
tattoos: none and he doesn't plan on getting any
Generation Xers' lack optimism, Baby Boomers seek individual freedom, and members of the Silent Generation were cautious and, well, silent. Stereotypes were made to be broken. The UMR Magazine asked alumni during Homecoming to share thoughts about their generation. Here's what they said.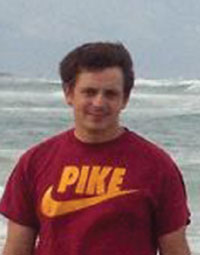 Vital stats
hometown: Farmington, Missouri
degree: bachelor's in GeoE'06
current occupation: staff engineering, Qore Property Science
current location: recently moved from West Palm Beach, Florida, to Nashville, Tennessee
college activities: Engineers Without Borders (EWB), Pi Kappa Alpha
political views: liberal
Walk into the Gale Bullman Multi-Purpose Building on any given day and you will probably find Nicole Dierking, all by herself with a basketball, taking shot after shot after shot. It is a work ethic that paid dividends for the senior guard on the UMR women's basketball team.
Dierking reached a personal milestone as the 2007 calendar year began. She became the 12th player in school history to reach the 1,000-point mark – and first UMR player to do so in five years – and recently completed her career as the sixth-leading scorer in school history with 1,169 points.